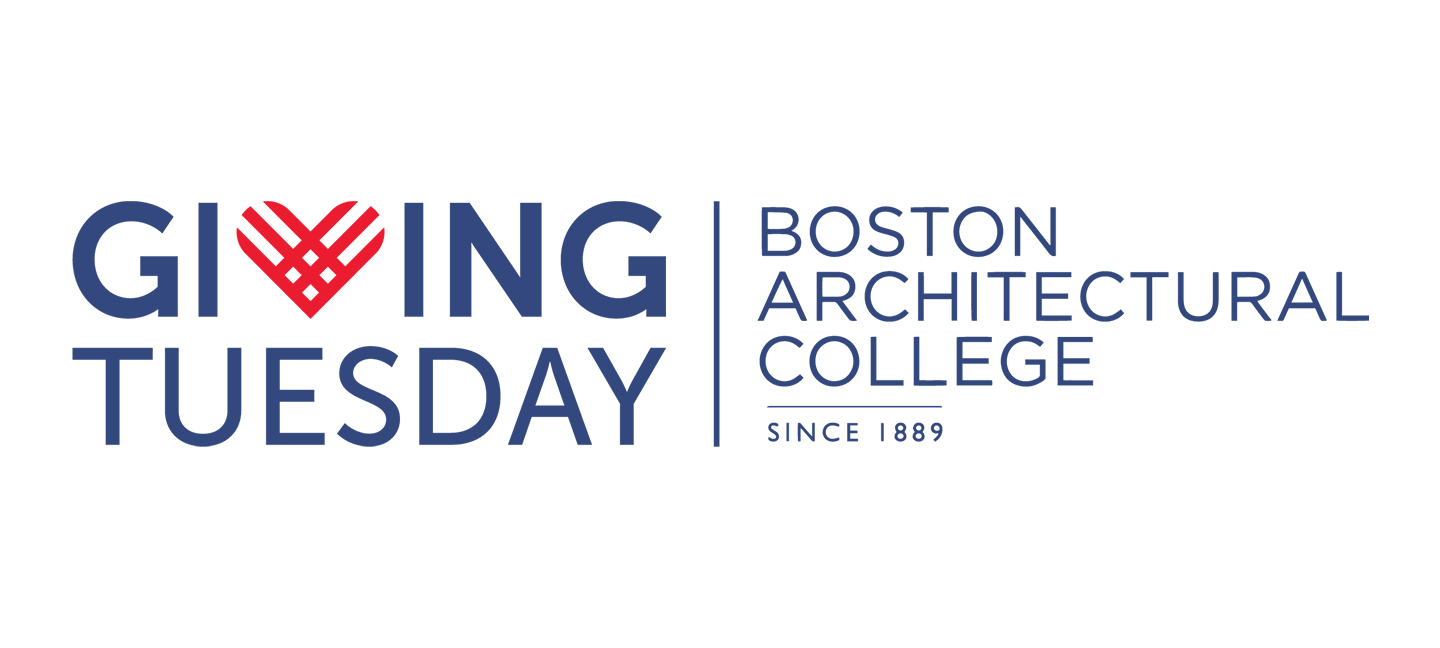 #GivingBAC
#GivingBAC
We received 210 gifts totaling $83,000 and unlocked $28,000 in donor challenge gifts, raising more than $110,000! We also welcomed 25 new donors to our BAC community.
Thank you to those who joined us in 21 days of #givingBAC where we encouraged our community to invest in our students through donating to the BAC.
And, in celebration of #GivingTuesday, Trustee Richard Martini, AIA, B.Arch '84, matched all gifts donated on November 30th, dollar-for-dollar!
Our students are the designers, change-makers, and leaders of our future, and we need your continued help to provide inclusive access to an innovative design education.
What is 21 days of #givingBAC?
#GivingTuesday is a global movement celebrating philanthropy and generosity and here at the BAC we embraced 2021 and kicked off 21 Days of #givingBAC! Not only did we spend this time reflecting and recognizing our incredible community, we also set out to inspire 210 of us to come together and make a gift to the BAC by November 30, unlocking a generous gift of $21,000 from BAC Board Chair, Judy Nitsch!
President Daas' Family Announces Dollar-for-Dollar Match for All New Donors
How can I Make the Largest Impact?
Make a gift during the 21 days of #givingBAC so we can unlock the entire $21,000 match.
Share our work and our 21 days of #givingBAC with your network.
Help us build a #giveBAC movement! Download the "why I #giveBAC" poster and share with your network and us about why you donate to the BAC.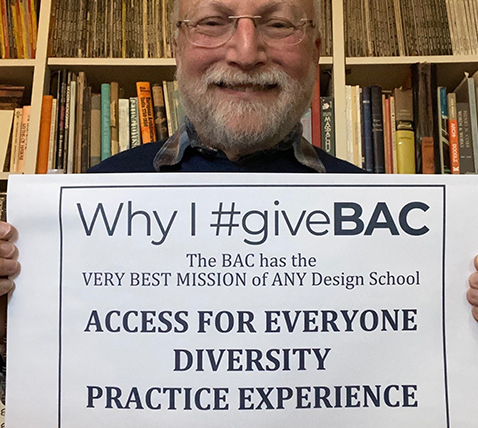 Russ Feldman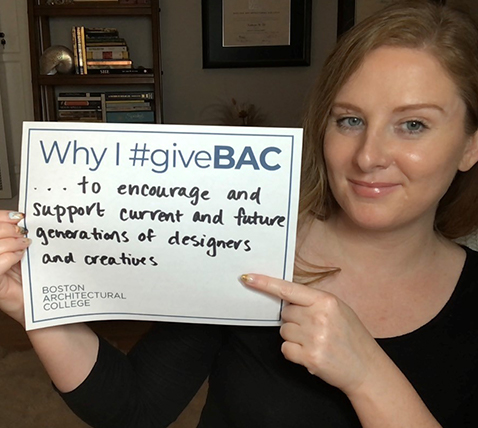 Katie Titi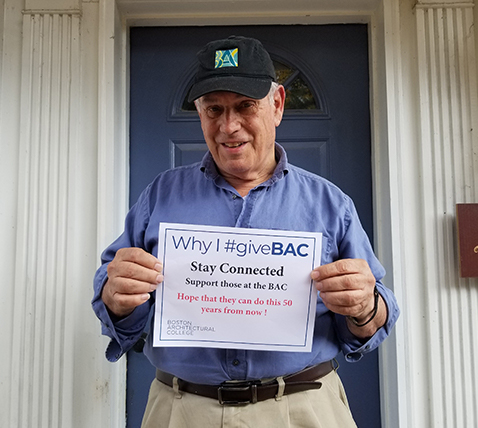 James Vaseff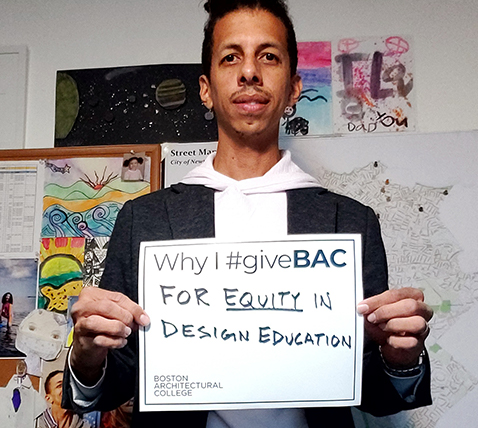 Luis Perez Demorizi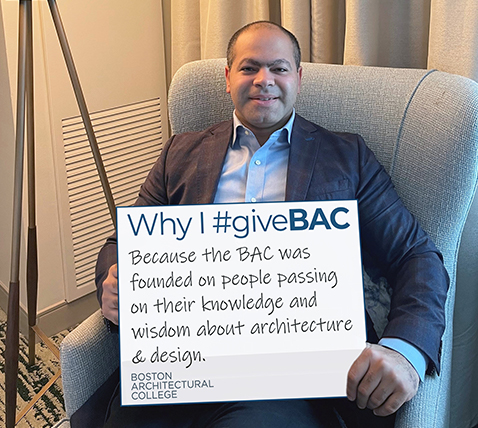 Amr Raafat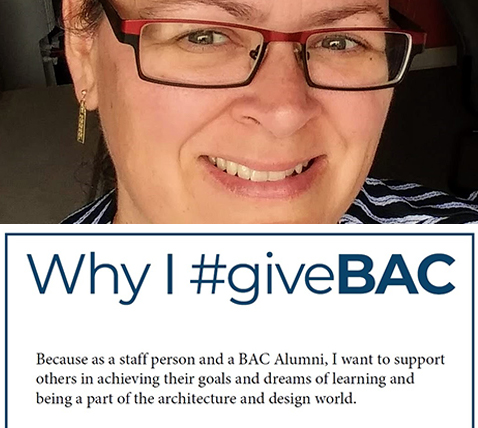 Patti Vaughn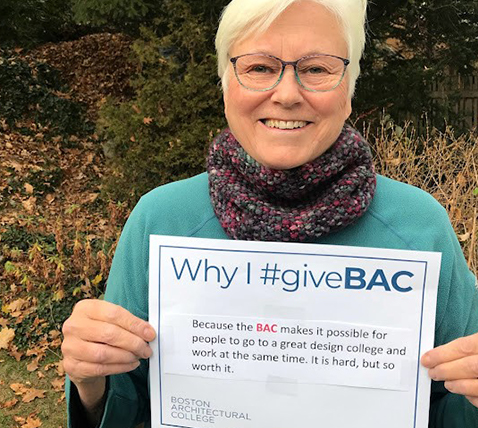 Christina Oliver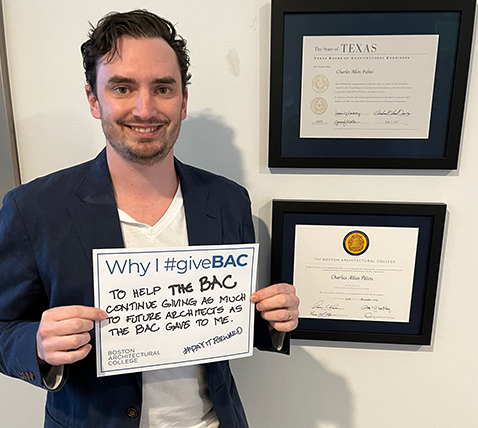 Charles Pelini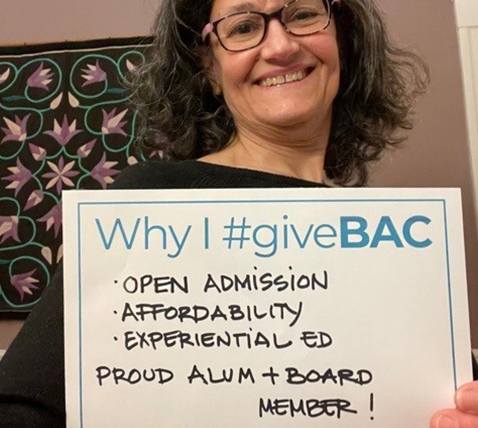 Elizabeth Minnis
If you have any questions, please contact the Office of Institutional Advancement.