The Maurice F. Childs Memorial Lecture: Yung Ho Chang
Architecture, More or Less
---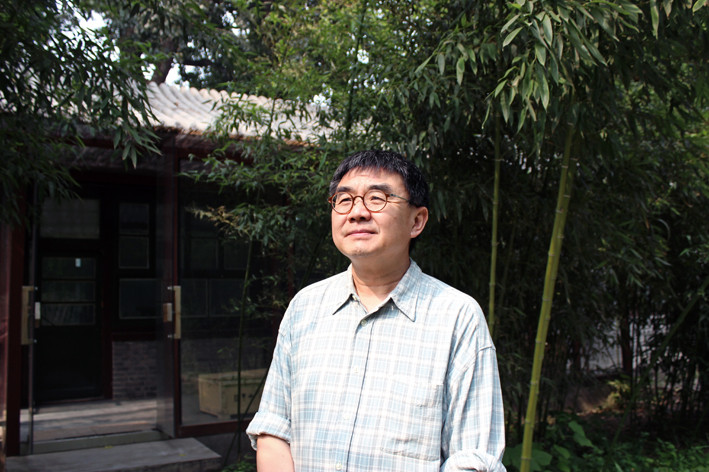 Date
November 05, 2021
Time
7:00 p.m.
For More Info
Cost
FREE
Categories
Events Lecture Childs Lecture
Meeting ID: 910 8137 9914
Passcode: 963611
Yung Ho Chang, FAIA is a founding partner and principal architect of the Beijing-based Atelier⁠—China's first independent private architectural firm—Feichang Jianzhu (FCJZ). Yung Ho Chang says about the lecture, "Sometimes, architecture is more than the making of buildings when it engages urban, social, and cultural issues. Sometimes, architecture is less than the making of buildings, but it still helps to improve people's lives by venturing into other design disciplines, such as designing a cake. The practice of FCJZ covers the spectrum of architecture from one end to the other."
Educated in China and the U.S., Chang received his Master of Architecture from University of California, Berkeley in 1984. He has practiced in China since 1992—establishing Atelier Feichang Jianzhu (FCJZ) with Lijia Lu in 1993. His numerous recognitions include First Place in the Shinkenchiku Residential Design Competition in 1986; Progressive Architecture Citation Award in 1996; UNESCO Prize for the Promotion of the Arts in 2000; Academy Award in Architecture in 2006 and in 2016 China Architecture Media Award Excellence in Practice Prize, and Honorary Membership of AIA Hong Kong. Chang was a Professor and Founding Head of Graduate Center of Architecture at Peking University 1999 to 2005; held the Kenzo Tange Chair at Harvard GSD in 2002; the Eliel Saarinen Chair at Michigan in 2004; and between 2005 and 2010, Chang headed the Architecture Department at MIT. He was also a Pritzker Prize Jury member from 2012 to 2017.
Please note that this lecture has been approved by AIA to grant one HSW CEU for attendees to Yung Ho Chang's lecture.
Yung Ho Chang, Founding Principal of Atelier FCJZ
Jishou Art Museum by Atelier FCJZ, photo by Tian Fangfang
Established in 2008, The Maurice F. Childs Endowed Lectureship honors the memory of Maurice F. Childs—dedicated preservationist and celebrated architect who co-founded the Boston-based architectural firm Childs, Bertman & Tseckares Inc (CBT). The BAC and CBT have a long professional and personal history: CBT co-founders Maurice F. Childs, Richard Bertman, and Charles Tseckares taught at the BAC, along with other firm employees. CBT continues to employ and mentor many students and alumni. CBT principal, Kishore Varanasi AICP, serves on the BAC Board of Trustees.
Date
November 05, 2021
Time
7:00 p.m.
For More Info
Cost
FREE
Categories
Events Lecture Childs Lecture
Meeting ID: 910 8137 9914
Passcode: 963611