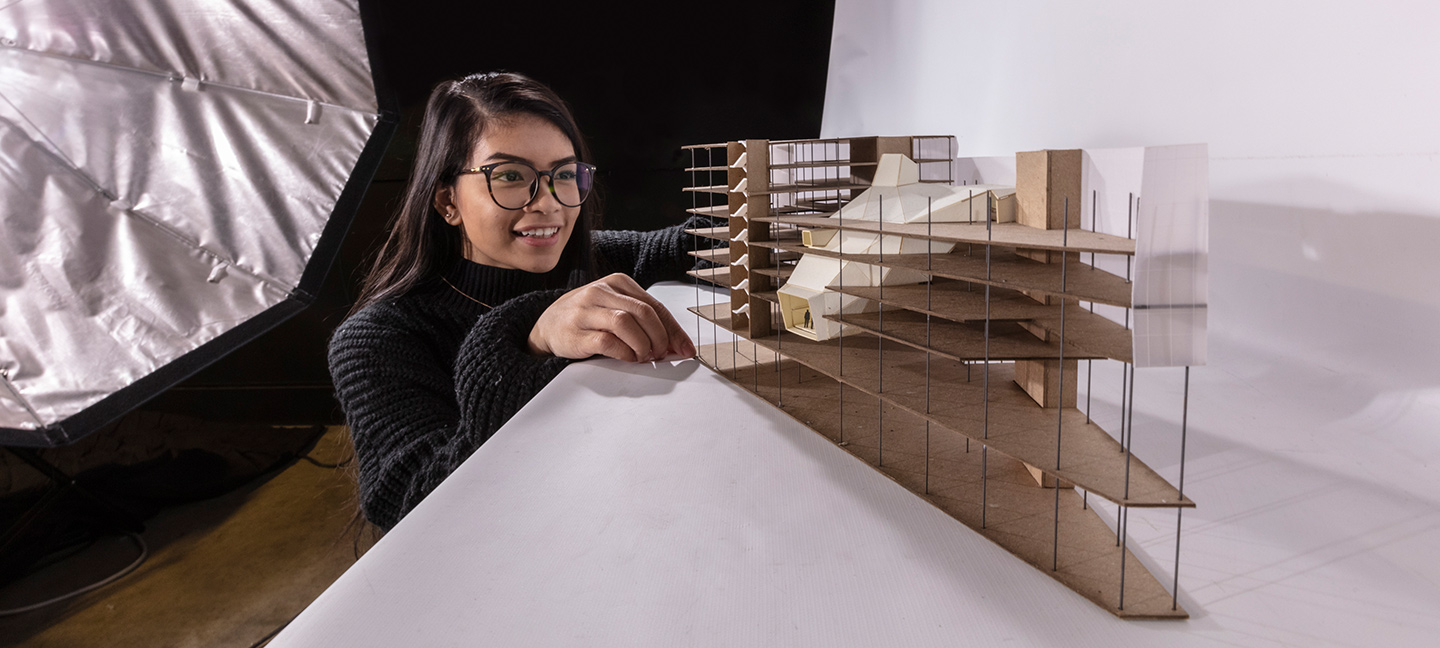 Bachelor of Architecture Curriculum
Bachelor of Architecture Curriculum
In the Bachelor of Architecture program, you'll study a wide range of curricular areas, including studio design, design media, history and theory, and more. By completing your Practice requirements during the day alongside your academic credits during the afternoons and evenings, you'll grow as a working design professional.
This interplay of education and practice provides you with a solid preparation for a career in design, a professional network, and the opportunity to meet the Architectural Experience Program (AXP) required to sit for licensure at graduation.
Curriculum
Segment I: Foundation
In Foundation, you'll acquire beginning knowledge, abilities, and understanding in both liberal and professional education.
Semester 1
Semester 2
Segment II: Integration
You'll explore the depth and breadth of the field of architectural design, with an emphasis on integrating skills, knowledge, and understanding.
Semester 3
Semester 4
Semester 5
Semester 6
Semester 7
Semester 8
Segment III: Synthesis
Here, you'll pursue advanced professional courses related to your individual interests.
Semester 9
Semester 10
Semester 11
Degree Project
The Degree Project provides an opportunity to delve deeply into a civic-scale project, to generate a design and program concept, and to explore how the building's performance can be linked to larger ideas.
Total Academic Credits: 150
Total Practice Hours: 3,000
Skill Level: 8
After Graduation
Throughout your degree, you'll build a substantial résumé, including professional experience and a diverse portfolio. Most graduates are able to sit immediately for the national licensure examination. Bachelor of Architecture graduates become architects, energy performance consultants, exhibit designers, and educators who work collaboratively to engage and transform communities.