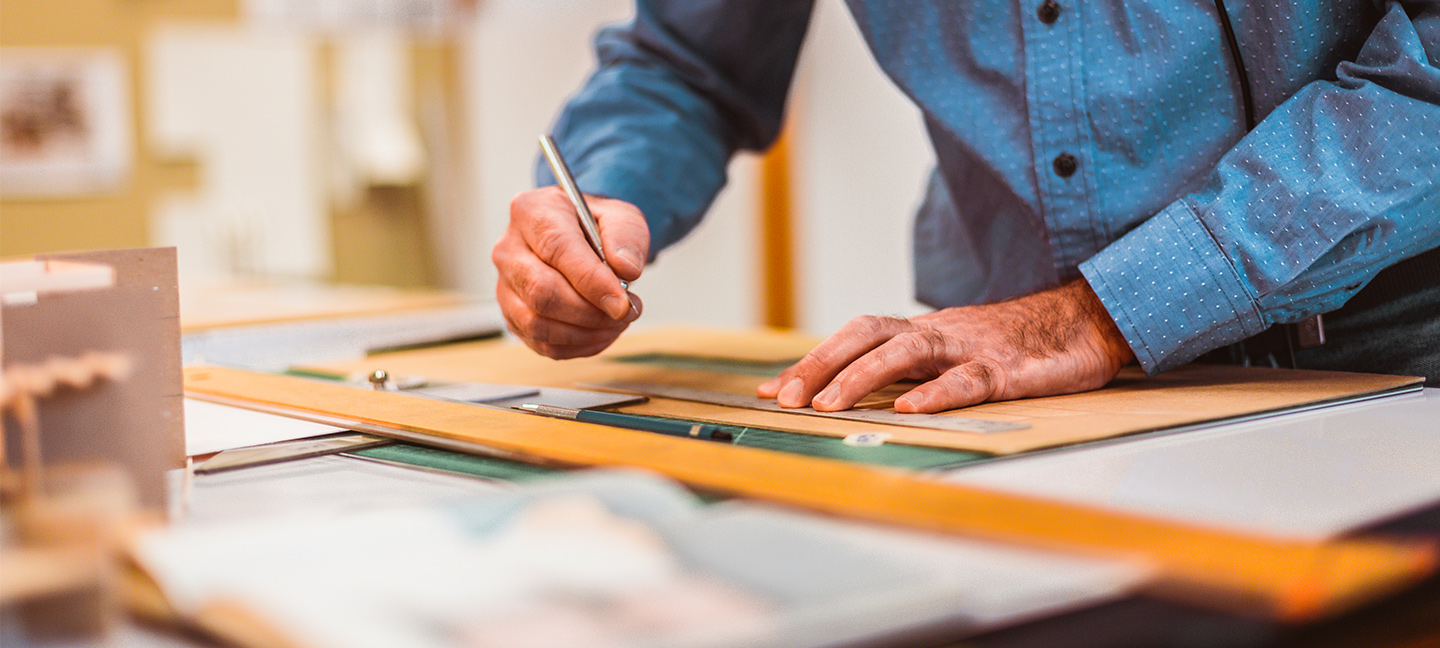 Bachelor of Science in Architecture Curriculum
Bachelor of Science in Architecture Curriculum
In the Bachelor of Science in Architecture program, you'll study a wide range of curricular areas divided into sections of foundation, integration, and synthesis. You'll also complete a hands-on, individualized project that allows you to explore a topic or challenge that speaks to your unique interests.

The B.S. in Architecture is designed to lead directly into the BAC's accelerated Two-Year Master of Architecture.
Curriculum
Segment I: Foundation
In Foundation, you'll acquire beginning knowledge, abilities, and understanding in both professional and liberal studies education necessary for all undergraduates. For the first year, this is in a transdisciplinary setting.
Semester 1
Semester 2
Segment II: Integration
Later, you'll explore the depth and breadth of the field of architectural design with an emphasis on integrating skills, knowledge, and understanding. For this reason, courses are sometimes paired; for example, a student designing a building for studio will use it as a case study for a building technology class.
Semester 3
Semester 4
MNS Mathematics and Natural Sciences Elective
Semester 5
DME2100 Representation | Workshop
Liberal Studies Elective
Semester 6
Option Studio
Open Elective
Summer
DME Design Media Elective
Directed Elective
Semester 7
Arts Elective
SSH Social Sciences and Humanities Elective
MNS Mathematics and Natural Sciences Elective
Practice Assessment: 900 Practice Hours
Semester 8
HTC History Theory Elective
Design Elective: Design Media or Workshop
Summer
HTC History Theory Elective
Directed Elective
Degree Project
At the end of the program, you'll draw upon your wealth of academic, professional, and extracurricular knowledge and tie it together through an in-depth architectural project. These projects are as individualistic as their makers because you have freedom to research your particular passions and bring them to a project of your own creation.
Total Academic Credits: 132
Total Practice Hours: 900
Skill Level: 6