Cascieri Lecture 30: Lee Pelton
"I Hear America Singing, The Varied Carols I Hear": Walt Whitman and the Promise of Humanistic Architecture
---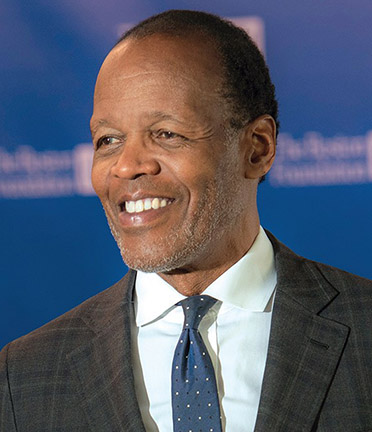 Date
April 14, 2022
Time
6:00 p.m.
For More Info
Cost
FREE
Categories
Events Lecture Cascieri Lecture
Join us for the 30th installment of the Cascieri Lecture Series! We welcome Dr. M. Lee Pelton, President and CEO, The Boston Foundation, as our distinguished speaker. Dr. Pelton will present his lecture entitled: "I Hear America Singing, The Varied Carols I Hear": Walt Whitman and the Promise of Humanistic Architecture.
Lee Pelton became the CEO and President of The Boston Foundation, one of the nation's leading philanthropic organizations in June 2021, after serving as President of Emerson College (2011-2021) and Willamette University (1998-2011).
Pelton began his academic career at Harvard University, where he earned a Ph.D. in English literature with an academic focus on 19th-century British prose and poetry. He taught English and American literature at Harvard and served as senior tutor at Winthrop House. After Harvard, Pelton served as dean of the college at Colgate University and Dartmouth College.
Date
April 14, 2022
Time
6:00 p.m.
For More Info
Cost
FREE
Categories
Events Lecture Cascieri Lecture