2022 Spring Lecture Series: David Rifkind & Dawit Benti
A Conversation on Contemporary Ethiopian Architecture and the political, economic, and social influences on the built environment of Addis Ababa
---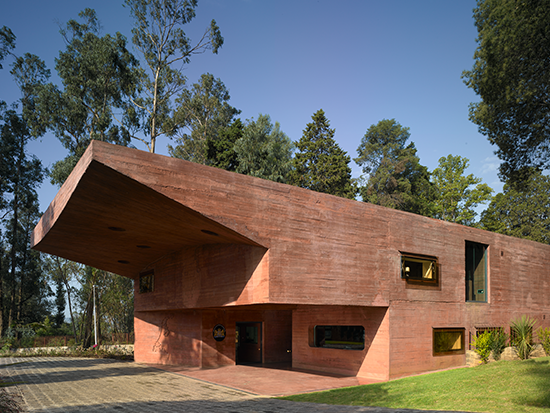 Date
January 18, 2022
Time
12:00 - 1:00 p.m.
For More Info
Cost
FREE
Categories
Events Exhibit McCormick Gallery Exhibit Lecture
After the Millennium: Contemporary Ethiopian Architecture is an exhibit currently on display at the Boston Architectural College. In November 2021, one of the two curators of the exhibit, David Rifkind came to Boston to give an in-person gallery talk. Following that talk, this conversation will explore Contemporary Ethiopian Architecture and the political, economic, and social influences on the built environment of Addis Ababa.
This exhibit was co-curated by David Rifkind (BAC alumnus and Director, School of Architecture, University of Florida) and Dawit Benti (faculty member at the Ethiopian Institute of Architecture, Building Construction, and City Development).

David Rifkind is an architectural historian who was also educated as a practicing architect. David worked in Boston while he attended the BAC where he earned for his undergraduate degree. Davis went on to McGill to earn his Master of Architecture and then to Columbia University to earn his PhD. David's dissertation, Quadrante and the Politicization of Architectural Discourse in Fascist Italy, won the 2011 James Ackerman Prize for Architectural History from the Centro Internazionale di Studi di Architettura Andrea Palladio in Vicenza, and was subsequently published as The Battle for Modernism in 2012. This past July he became Director of the School of Architecture at the University of Florida after spending fourteen years at Florida International University. David studies urbanism and architecture in Ethiopia from the late nineteenth century to the present. His current book project, Modern Ethiopia: Architecture, Urbanism, and the Building of a Nation, incorporates field research in Ethiopia, Eritrea, and Djibouti with archival research in Ethiopia, Europe, and the United States.
Dawit Benti is a faculty member at the Ethiopian Institute of Architecture, Building Construction, and City Development. Dawit is a professional architect with more than two decades of experience in architectural design, interior design, and project implementation with a focus on sustainable and localized solutions. His work includes single and multifamily residences and their interiors as well as hotels and health care centers. Dawit is involved in the architectural design and supervision of a multi-channel multistory media complex building in Addis Ababa. He has taught architectural design in various universities for both undergraduate and graduate students – and he is now focusing on teaching contemporary architecture and theory of architecture. His research interests range from informal settlements to design issues in maternal health care facilities in Ethiopia.
Date
January 18, 2022
Time
12:00 - 1:00 p.m.
For More Info
Cost
FREE
Categories
Events Exhibit McCormick Gallery Exhibit Lecture