Fall Lecture Series: Saul Alcantara
Mexico-Tenochtitlan: A Lacustrine Landscape between History and Innovation
---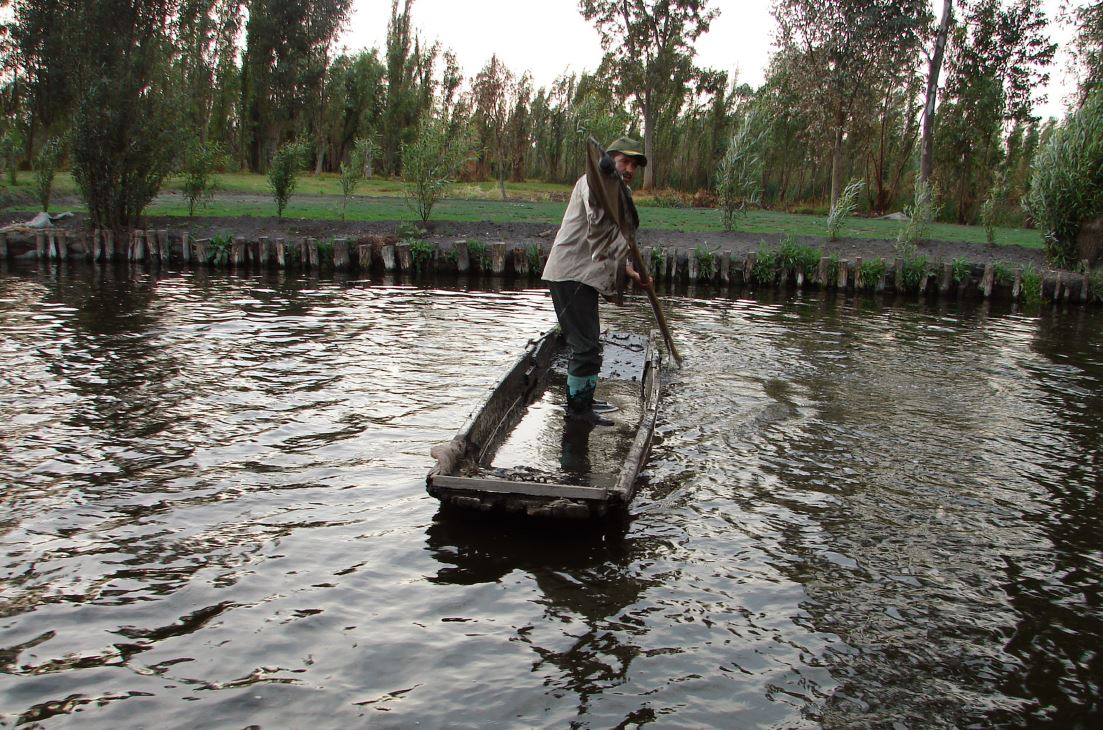 You're invited to join the Boston Architectural College for a lecture "Mexico-Tenochtitlan: A Lacustrine Landscape between History and Innovation" by Saúl Alcántara on November 4 at 6PM! Register here in advance for this meeting. After registering, you will receive a confirmation email containing information about joining the meeting.
A chinampa is a floating or fixed garden formed artificially. This small islet is formed either by dumping earth in a designated area near a lake's shore or by making a raft of logs and rushes, on which earth and compost is then laid, until the raft gradually sinks and touches bottom. The history of the chinampa, since the first data collection made by the Spaniards during the invasion by Cortez and by priests who were the first historians, describes the construction of a chinampa and the cultivation techniques using almácigos (seed beds) to create little sprouts. The purpose of this procedure was to propagate various crops to be harvested on the mainland. Blooming with vegetables or flowers, these mobile or static structures are made of extremely fertile swampy soil. These crops are planted on different chinampas situated very close to one another, delimited by water channels. The current landscape takes us back in time to Mexico- Tenochtitlan. The number of chinampas diminished following the systematic drying up of the lake and the uncontrollable growth of the urban area of Mexico City.
About Saúl Alcántara
Dr. Saúl Alcántara Onofre is a Professor at the Universidad Autónoma Metropolitana. Dr. Alcántara is also President of the International Council on Monuments and Sites (ICOMOS), México. His research focuses on Mesoamerican Pre-Hispanic conditions of landscapes and culture. His work is infused with the connection between humanity and nature.