Spring Lecture Series: María Bellalta
Social Urbanism: On the Ground
---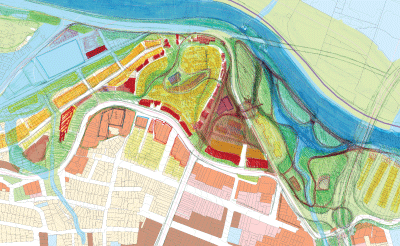 Date
March 10, 2021
Time
6:00 - 7:00 p.m.
For More Info
Cost
Free
Categories
Events Lecture
The Boston Architectural College invites you to join us for Social Urbanism: On the Ground, a virtual public lecture by María Bellalta on Wednesday, March 10 at 6:00PM EST.
This lecture will explore the grandeur of the Latin American landscape and the magnitude of its natural resources as wonders that have been exploited over the past five centuries. The quest over these sacred places has provoked a rapid urbanization and an ultimate state of environmental and social inequality. Bellalta shares the political and spatial foundations for a renewed vision of urbanization that promotes environmental and social justice for rapidly expanding cities of the Global South. Social Urbanism: On the Ground reveals firsthand experiences informing her recent publication: Social Urbanism -Reframing Spatial Design - Discourses from Latin America.
About María Bellalta
Bellalta is Dean and faculty, School of Landscape Architecture, Boston Architectural College (BAC), where she teaches design theory and interdisciplinary studios on social urbanism with a focus on the emergence of Medellín, Colombia and developing cities in Latin America.

Maria has academic collaborations with Universidad Pontificia Bolivariana (UPB) in Medellín, and Centro Metropolitano de Arquitectura Sustentable (C+) in México City. María received her MLA from Harvard University, Graduate School of Design, with prior studies in Environmental Psychology from the University of Notre Dame. She has held positions as design director with Martha Schwartz Partners, and designer with Sasaki Associates, Inc., and Copley Wolff Design Group, in addition to her own design office, LTX Urban Landscapes Studio. She is a member and recent chair for ASLA's Committee on Education. María is originally from Santiago, Chile.

Medellin topography co-production Mbellalta, Erica Rayworth

Medellin Land Use co-prodcution Mbellalta DCoray
Watch video recap here:
Date
March 10, 2021
Time
6:00 - 7:00 p.m.
For More Info
Cost
Free
Categories
Events Lecture