From Innovative Idea to Sustainable Solution
BAC Alum Patricio Cabal Brings 'Eco House' to Life for Impoverished Residents in His Hometown
---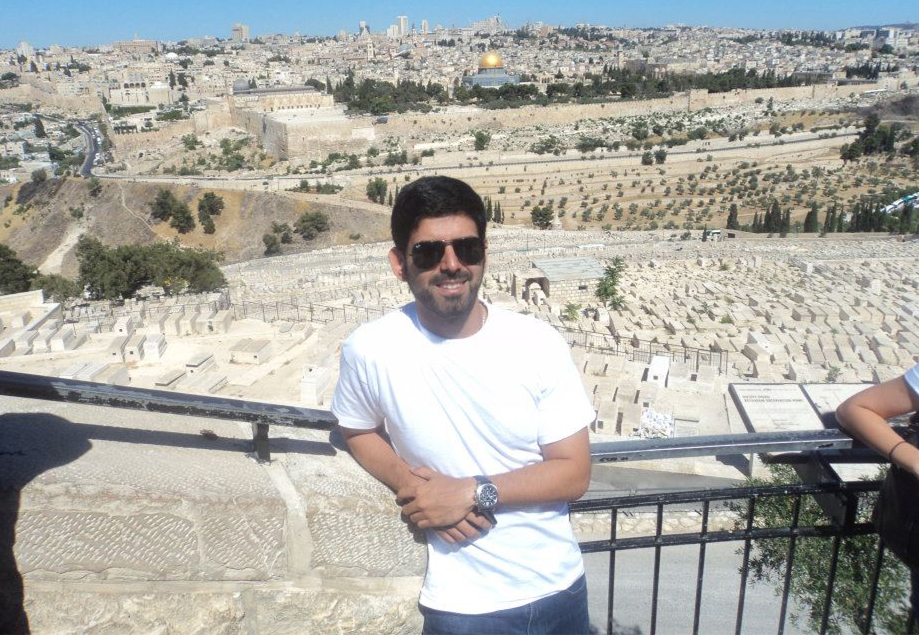 Date Posted
February 06, 2020
For More Info
Categories
NewsBAC in the News
Source
Ashley Abon
Patricio Cabal (MDS '14) was born and raised in Guayaquil, Ecuador. After completing his undergraduate degree in Ecuador, Cabal wanted to pursue a master's in sustainability. For Cabal, being able to stay in his hometown was an important factor when deciding where to continue his education after college.
"I heard about the BAC online. I was looking for a sustainability program that could allow me to work here in my hometown while studying in an international institution. The BAC Design Studies program fits perfectly with my professional schedule. I have traveled to America since I was a child, but thanks to the BAC masters program, I was able to travel and study in Boston during the intensive weeks," Cabal shared.
It was while Cabal was studying at the BAC that his idea for Eco House was born. "The Eco House was developed as my BAC thesis project to provide a house for the poorest residents of my hometown Guayaquil, with the support of Pro Labore Dei, a volunteer organization my family helped launch almost 10 years ago here in Ecuador. Something that I have always been concerned about while visiting disadvantaged communities during all these years was how the construction techniques normally implemented in the area affected the way people lived. That is why, with this premise in mind, I always wanted to propose a well designed low-cost housing unit in the equatorial environment with a rigorous and technical analysis that can dignify the way people live," he said.
"Patricio's work exemplifies so many of the design approaches that we teach in the Masters' program", adds Michael Fiorillo RA, RLA, the Director of Sustainable Design at the Boston Architectural College. "The building was extensively energy modelled throughout the design process to take best advantage of the passive ventilation and natural daylighting that the site offered. The result is a highly energy efficient, comfortable and economical home. The building materials are locally sourced, affordable and do not require specialized labor. Patricio preserves and adds plant material to augment shading strategies and create beautiful and private indoor and outdoor spaces. The project takes great advantage of its site, traditional building strategies and the latest design technologies to deliver a beautiful and efficient home for an underprivileged population."
Two prototypes of Eco House have now been constructed in Guayaquil, with two more instances on the way. Cabal's thesis advisor at the BAC, Curt Lamb, shares how Cabal's innovativeness in the classroom has evolved into impactful work in the real world.
"Patricio's work was extraordinarily successful on many levels. His scientific analysis of energy and comfort performance of prevailing approaches to low-cost housing in the equatorial environment was state-of-the-art. This analysis brought a rigor to the topic not found anywhere in the current international literature. This analysis and the new best practices it proposes will be of direct interest to housing designers and agencies around the globe. Patricio then converted this analysis into an exciting design for a typical family living in a disadvantaged neighborhood of Guayaquil. The design responded in a highly creative way to the economic, cultural, and social realities of such a family. Throughout his work, Patricio has been driven by a passion to allow every family in Ecuador access to the dignity that an affordable, comfortable and beautiful dwelling can offer."
For Cabal, having the support to design something he's passionate about and then be able to bring the idea to life in his hometown for those who need it most is what's most rewarding.
"Thankfully, during the master's program thesis, I could develop this idea with the help of the BAC, and today with the help of donations, make this prototype house dream come true. It is satisfying for several reasons; First, because the new best practices proposed in the design will be of direct interest to housing designers and agencies locally and around the globe. Second, because through this project, we can allow every family in coastal Ecuador access to the dignity that an affordable, comfortable and beautiful dwelling can offer. And third, because there is nothing more satisfying than to contribute to those most in need and serve others through my profession."
Date Posted
February 06, 2020
For More Info
Categories
NewsBAC in the News
Source
Ashley Abon