Student Story: Meg Jabaily (MDS-DHH '23)
Meg Jabaily is embarking on her BAC education to feed her passion for designing inclusive, sensory-friendly spaces with participation from the community, especially children.
---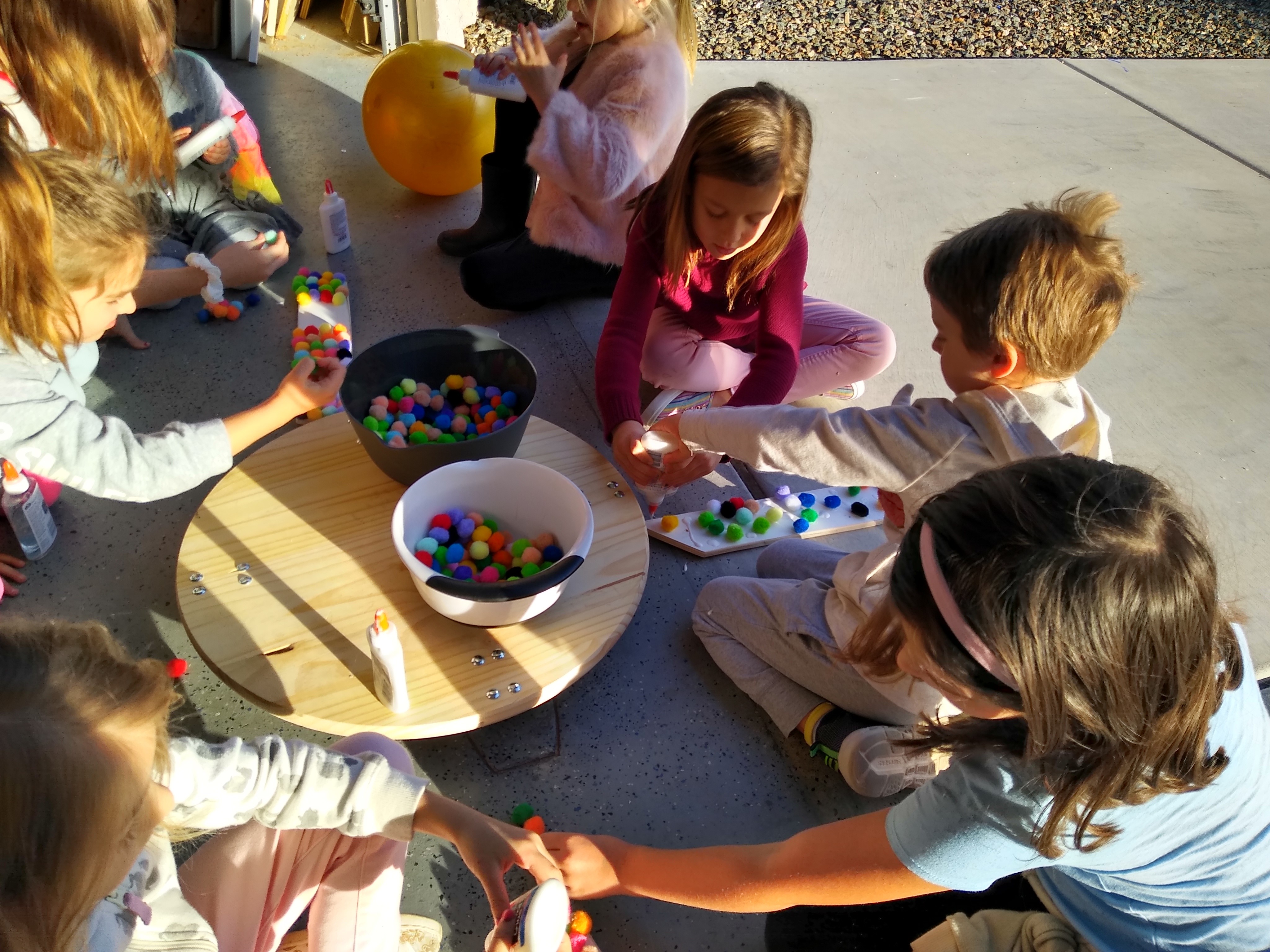 Date Posted
October 27, 2021
For More Info
Categories
NewsCampus and Community
Source
Steve Neumann
When Meg Jabaily's kids, ages six and nine, wanted to do a performance of Willy Wonka last year, they transformed the family garage into the Chocolate Factory. The project turned into quite the production, growing to a troupe of 13 kids ranging from age three to 12, as well as a large neighborhood audience.
"It was an amazing experience," Jabaily said. "We ended up having about 60 people in our driveway for the performance. It was pretty epic."
Jabaily made sure each child was involved and heard, helping each one design their own costume and having them work on the set pieces together, while at the same time encouraging them to pay attention to the world they wanted to create.
"How do we want the audience to feel? How do you want to feel in the space? These are the kinds of questions we ask ourselves as designers," Jabaily said.
Jabaily, who just completed her first semester of her Master of Design Studies in Design for Human Health at the BAC, is intimately familiar with the world of the theater. After graduating from the University of Colorado with a BFA in theater performance in 2005, Jabaily co-founded Single Carrot Theatre in Baltimore, Maryland, which just announced its fourteenth season.
"I'm not in the company anymore," Jabaily said, "but I'm really proud of the work they do, and of being a founding member of it."
Jabaily was involved with Single Carrot for about ten years. In addition to being a performer there, she also served as the Education Director, teaching theater to young children through community outreach programs with community groups such as My Sister's Place Women's Center, Baltimore Crisis Response, and Enoch Pratt Free Library.
It was during that time that Jabaily became interested in the human health aspects of design — and why she was attracted to the BAC.
"I think the BAC looks at design from a well-being and inclusivity standpoint, and really thinking critically about the spaces we live in," Jabaily said. "How we can incorporate nature, and how we can think about the different kinds of people passing through? That's what draws me to design for human health — really making sure our communities are having access to this."
*
While Jabaily is just getting started in the field of design for human health, she can see herself going down the PhD route eventually, because the researching and teachings aspects of the degree appeal to her.
"When I was teaching, I enjoyed that," Jabaily said. "But I also think I'd really love to do what they do in Growing Up Boulder, which is seeing how they can collaborate with a community to co-design new play spaces."
Jabaily became acquainted with Growing Up Boulder through one of her classes at the BAC. The organization works with children to include their input in local government decisions, focusing on projects such as the design of public spaces, transit systems, housing, and resilience planning.
"My goal is to work not only with families to meet their needs, but schools and playground committees," Jabaily said, "I think the important job of both a theatre artist and a designer is to be asking lots of questions and listening very carefully, letting people have their own voice and not just coming in and kind of deciding what you want."
Date Posted
October 27, 2021
For More Info
Categories
NewsCampus and Community
Source
Steve Neumann