BAC to the Future – 2020-2025
In February of 2021 the Boston Architectural College (BAC) announced its commitment to a bold new vision through its BAC to the Future strategic plan. Through this innovative plan, we will firmly focus on transforming and expanding our future-oriented design programs to serve a greater number and diversity of students in the US and worldwide. As we generate and regenerate our programs for the future, we are steadfastly committed to providing an integrated and exemplary experience for our students ensuring their success and empowering them to fully actualize their potential without boundaries.
Our Process
President Mahesh Daas joined the BAC in July 2019, and immediately created opportunities to engage the larger BAC community in applying their insight to shape the future of the college. In September of that year, workshops were initiated to assist staff and faculty in developing the skills needed to enhance their collaborative work and as the foundation for strategic action.
Throughout the BAC's collaborative process, leadership engaged students, faculty, staff, trustees, and creative instigators as well as gathered insights for the institution's future direction through "think wrong" design workshops and other creative forums along with conducting rigorous strategy validation studies to inform the plan. The five-year plan was enthusiastically approved by the BAC Board of Trustees in November 2020.
The following highlights our mission, vision, goals, and inaugural initiatives. BAC to the Future is intentionally flexible - open and evolving to changing conditions close to home and around the globe.
Our Mission
As a private nonprofit school of spatial design, The Boston Architectural College's mission is to provide excellence in design education emerging from practice and accessible to diverse communities.
Our Vision
Our vision for the future of the BAC has six dimensions.
Social Justice and Excellence: We envision delivering on our educational mission of diversity and inclusion to help our students fully actualize their potential.
A Global Network, A Cloud Canopy: We envision the college as a global network, a cloud canopy with virtual aerial roots that capture social differences and facilitate the learning of the curious, the creative, the ambitious, the exemplary traditional and nontraditional students irrespective of social identities and geographic location.
A Full-Spectrum Education Partner: We envision a network of seamless flows propelling students from preK-12 systems and across national and international postsecondary systems into design education.
A Cutting-Edge Intellectual Leader: We envision our institution becoming an epicenter for cutting-edge intellectual leadership and technological innovation to diversify and drive the architecture and design professions forward.
Design Literacy and Resilience: We envision a world where design literacy is an essential quality of global citizens, and design thinking becomes a basic skill for all to build a sustainable, thriving, and resilient society.
A Robust Institution: We envision a time when the BAC evolves into a robust and growing institution, and the BAC's educational innovations become models emulated across the higher education spectrum.
Our Values
Our values are a part of the guiding framework upon which our strategic work is formed. The nine values are not discrete though they are distinctive lenses through which we view life and learning; instead, these values overlap creating in their intersections other emergent values as we describe here.
Inaugural Strategic Initiatives
These initiatives emanate from goals and strategies and help operationalize strategies by employing specific means and resources. Each initiative is multidimensional and cross-functional and is led by specific vice presidents or the president. Initiatives help bridge the high-level strategic plan with detailed operational plans.
Initiative

Description

Goal

Academic Excellence Initiative

(Academic Affairs)

This initiative manifests the BAC's vision and strategy through its educational mission. It focuses on increasing the quality of the academic endeavor and the student educational experience, ensuring highest levels of student success, transforming curricula, expanding access to a wider range of students, growing our range of feasible, desirable, and viable academic programs, organizing academic operations for excellence, advancing faculty excellence, and positioning the BAC as a global academic leader and a sought-after destination for a long time to come.

Achieving Academic Excellence for Student Success

Cultivating and Empowering Our People

Advancing Practice, Entrepreneurship and Design-Driven Innovation

Social Justice Initiative

(Office of the President)

The initiative establishes definitions, structures, processes, and programming that identify and coordinate current and emerging initiatives, programs and topical working groups across the college related to social justice. The initiative will not only ensure that social justice, diversity, equity, and inclusion considerations are rigorously addressed internally, but also enable the BAC to play a national leadership role in the design fields by establishing national forums, publication programs, and recognition and ranking of professional firms based on social justice parameters.

Achieving Academic Excellence for Student Success

Cultivating and Empowering Our People

Advancing Practice, Entrepreneurship and Design-Driven Innovation

PreK-12 and Early College STEAM Initiative (Academic Affairs and Enrollment Management)

Working with preK-12 and community college systems is an essential part of spreading awareness about design literacy, education and professions and establishing structured pathways leading to design degree programs and professions. This initiative lays out multiple ways of partnering with preK-12 and postsecondary institutions to develop dual enrollment programs, transfer credit, articulation agreements, BAC credit-bearing courses delivered at those institutions, summer academies and special experiences such as the BAC City Lab.

Achieving Academic Excellence for Student Success

Advancing Practice, Entrepreneurship and Design-Driven Innovation

New Advancement Platform Initiative (Institutional Advancement)

Based on the Daas-Langley Advancement Framework (2020), the BAC will develop a new institutional advancement platform. Of the six dimensions of this advancement framework, Constituency Building is foundational. The framework will be our guide to synchronize our thoughts, decisions, and actions. The initiative aims to build capacity, develop stewardship routines and operational frameworks, acquire data, and plan and develop a culture of philanthropy at the BAC.

Realizing Our Vision through Innovative Resourcing Models

Leading with Sustainability and Resilience in Operations and Infrastructure

Innovation Institute Initiative

(Office of the President)

The BAC aims to advance design-driven innovation and innovative practices in design professions by

placing the college at the forefront of Boston's innovation ecosystem. In order to create an autonomous sandbox of experimentation and hold intellectual property as well as compartmentalize risk, this initiative will create a separate nonprofit organization whose mission will intersect with that of the BAC, but focus on providing a comprehensive platform for practice, educational innovation, startup incubation, applied knowledge creation, intellectual property management, learning research, alternative credentialing, research and forecasting services to design firms, and administering the BAC Practice Innovation Prize as well as the BAC Practice Index.

Advancing Practice, Entrepreneurship and Design-Driven Innovation

Operational Excellence Initiative

(Finance and Administration)

Operational excellence will enable the BAC to succeed in good times and bad because of the way it impacts key characteristics and behaviors of our organization. A successful operational excellence initiative will enable the BAC to develop a strategic mindset, accountability, agility, efficiency, workforce, and actionable insight. We recognize that achieving true operational excellence also relies on having the right framework, resources, and tools to support the organization's efforts.

Cultivating and Empowering Our People

Leading with Sustainability and Resilience in Operations and Infrastructure

Realizing Our Vision through Innovative Resourcing Models

The BAC Global Growth Initiative

(Enrollment Management and Academic Affairs)

The BAC has been a global institution with Boston roots, a destination for international students and for Boston-based students to engage the world through travel study and practice. We aspire to expand the BAC's presence globally, through strategic partnerships with educational institutions, engaging global locales, delivering the BAC's online programs through micro-campuses, partnering with global firms, and providing a fluid educational network on virtually all continents.

Achieving Academic Excellence for Student Success

Engaging Community through Authentic and Compelling Vision, Stories and Programs

Advancing Practice, Entrepreneurship and Design-Driven Innovation

The BAC Cloud Canopy Initiative

(Information Technology/EM)

The BAC will be an international higher education leader in the creative application of cloud strategies for advancing student engagement and connectivity to enhance the student learning experience. Our cloud strategies will be recognized and rewarded by return on investment in our distinctive, future-oriented, cutting-edge intellectual position in design, in our role as the international forum to advance diversity, equity, inclusion, and social justice in design fields, and in quality enrollment growth. The BAC Cloud Canopy houses the virtual BAC teaching and learning experience, including the Learning Management System, the student portal, Cloud Lab, student support services, the Library's digital resources, a virtual BAC commons, and BAC events and archives.

Achieving Academic Excellence for Student Success

Advancing Practice, Entrepreneurship and Design-Driven Innovation

Leading with Sustainability and Resilience in Operations and Infrastructure

Mixed Reality Campus Master Planning Initiative

(Office of the President)

The pandemic has opened the floodgates for rethinking how we deliver education. We are past the time when we thought face-to-face education was the primary or the only legitimate way of making education accessible. Virtually every higher education institution has embraced hybrid teaching and learning through synchronous and asynchronous modalities. Thus, the concept of strictly physical campus master planning has become obsolete from strategic, resourcing, operational, and experiential perspectives. This initiative blends the physical campus with the cloud-based virtual campus, conjoins them, and creates a blended infrastructure that requires a new approach of blended reality campus planning.

Achieving Academic Excellence for Student Success

Cultivating and Empowering Our People

Advancing Practice, Entrepreneurship and Design-Driven Innovation
Our Students
BAC students make things
One of the biggest reasons BAC students are drawn to architecture and design is that they are naturally creative and constructive. BAC students are always drawing, building, and tinkering. Whether digital or physical, you will be imagining things and bringing your ideas to life.
BAC students get to work
We go way beyond the internship at the BAC. Our students work full-time while they study, developing their careers ahead of graduation. Students learn from experienced colleagues and take advantage of the resources at their firms.
Learn more about Practice
Note: Practice data collected via 2018 student survey.
BAC students can get licensed faster
As one of the few schools in the country with the Integrated Path to Architectural Licensure (IPAL) program, our students are able to get an education and gain real world experience all while shortening their time to licensure.
---
Fall 2020 Retention Rate:
Graduate = 91%
Undergraduate = 88%
*Note: Fall 2020 retention is reported via the Registrar enrollment data based on those enrolled in Spring 2020.
Fall 2020 Graduation Rate:
Undergraduate based on IPEDS = 33%
Graduate all students = 55%
*Note: Fall 2020 IPEDS data is for first-time, full-time undergraduates in the 2014 Cohort, which is intended to show students in 4-year programs that graduate in 6-years, which is 150% of program length.
94%
of BAC undergraduate students are employed
91%
of current students are working
91%
of BAC graduates are working in the design field
Diversity Across Campus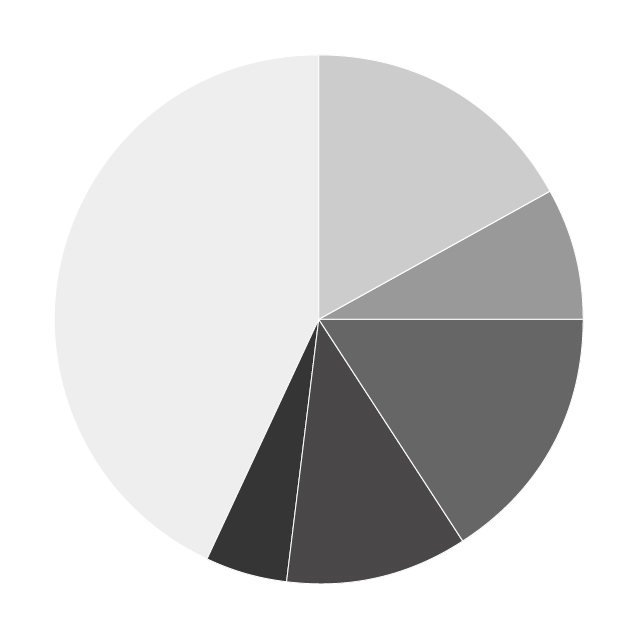 | | |
| --- | --- |
| Asian | 17% |
| Black/African American | 8% |
| Hispanic/Latino | 16% |
| Unknown/Not Reported | 11% |
| Two or More | 5% |
| White | 43% |
Diversity Statement
The Boston Architectural College is committed to promoting a community that celebrates, affirms, and vigorously pursues inclusiveness in all its forms.
Excellent design integrates diverse skills and problem solving approaches to meeting client needs. Combining divergent ways of thinking, non-traditional approaches to solving problems, multi-cultural awareness, sensitivity to the needs of persons who may be different from ourselves, tolerance of ideas we may not initially understand, and openness to new ways of addressing needs is essential to achieving thoughtful, creative, innovative and client-centered design. Through multiple design disciplines, and through our insistence on learning from diverse ways of approaching design solutions, the Boston Architectural College expresses its fundamental commitment to being an open and welcoming community. We strive to effectively serve diverse clients in a multi-cultural world.
As the largest independent, multi-disciplinary college of spatial design in the United States, the Boston Architectural College (BAC) has opportunities to influence the future viability of the design professions. Sustainable design professions require diversity and inclusivity in their approaches to serving clients. The BAC strives to increase diversity among those who study, work, teach and practice Architecture, Interior Architecture, Landscape Architecture, and a wide range of allied fields.
The BAC's diversity vision is to be a vibrant, inclusive learning community where all members are respected, welcomed and enabled to thrive. As this vision is realized, the College will reflect diversity in its student body, faculty, curriculum, Practice learning, and in the ways that we teach and learn.
The Boston Architectural College's financial summary and audited financial statements are here.
If you have any questions, please contact Sydney Leo, Vice President of Finance and Administration.
The Boston Architectural College's publications are available upon request from Nancy Finn, director of Marketing and Communications.