Design for Human Health during COVID-19
How BAC Faculty and Students Are Using Design to Respond to the Current Pandemic
---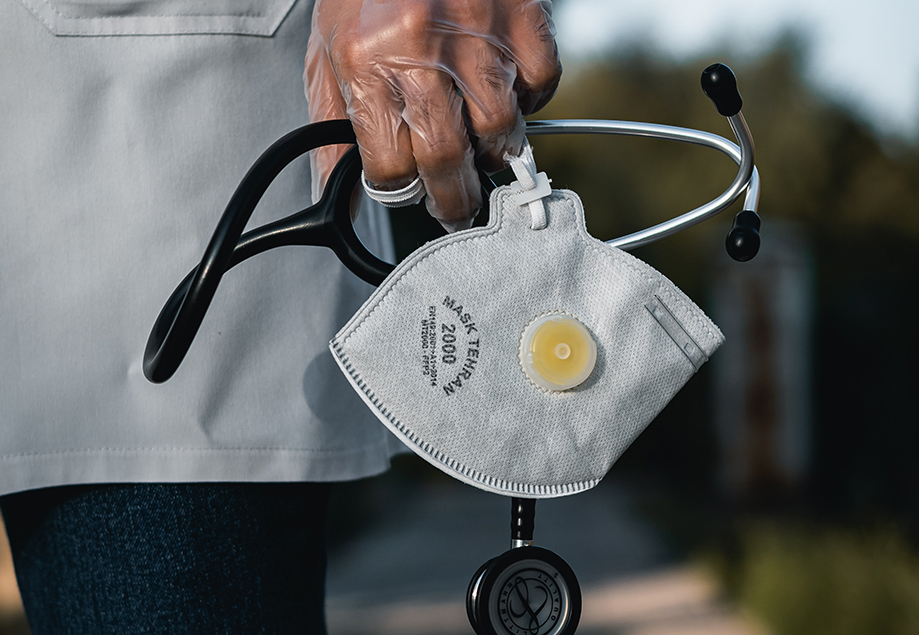 Date Posted
April 27, 2020
For More Info
Categories
NewsBAC in the News
Source
Ashley Abon
The Masters of Design Studies in Design for Human Health (DHH) program is uniquely poised to leverage design's powers to transform the built environment and public health, especially now, at this time of increasing awareness of this connection.
"DHH was established in 2014 to create design leaders who view society's problems through the trifecta lenses of physical/biological; sociological and psychological/emotional knowledge. Students arrive from an array of backgrounds with a shared vision of informing design with a deep understanding of the multifaceted combinations prevalent in modern life. A complex combination of factors influence our environments, many times in ways that are unseen by the untrained person. DHH prides its ability to garner evidence-based design in meaningful and practice-based ways," shared Davis Harte, Thesis Faculty and Program Advisor Design for Human Health.
In the midst of these unprecedented times, Stephanie Brick, a current BAC student studying Design for Human Health, recently wrote an article that was published in The Washington Post discussing "How to transform your home into an office or school and back again".
"Our houses are adapting to this new work/lifestyle situation as much as we are. In a time fraught with chaos, our home - our sanctuary, our break from the rest of the world - can feel more stressful and in flux as we redefine its function and struggle to set mental and physical boundaries. Where does the home end and the office space or classroom begin? There needs to be a clear and direct answer to this question in every household," Brick states.
In addition, a recent DHH student, Alexander Gordon, created a design solution to address the impact of the coronavirus in an aesthetically appealing and meaningful way: hand-sanitizing stations located outside of Las Vegas casinos.
DHH alumni are leaders in the design-health-wellbeing field, serving as members of the International WELL Building Institute's Task Force on COVID-19 and other Respiratory Infections: Prevention and Preparedness, as well as host of a new podcast, Inclusive Designers, which addresses topics such as how to prepare schools for children and youth's reemergence into these spaces, from a trauma-informed point of view.
Dax Morton, Online Master of Architecture student, shares sketches from his sketchnote excerpts from two lessons covered in Professor Harte's Environmental Psychology course. "The first is from an early lesson covering the foundational theories of environmental psychology, including human-environment theories and the role these play in design. The second is from a later lesson discussing perception, and how people intake and process certain sensory stimuli," Morton stated.
"We are all being tested in different ways by the trying circumstances of the COVID-19 pandemic. Our responses to these immediate challenges, however, must be supported by enduring principles of design and design thinking that foster good health and wellbeing. Teaching those principles is at the core of the Design for Human Health program," shared Don Hunsicker, Dean and Faculty, School of Design Studies.
BAC student Nina Briggs (MDS-DHH) shares a webinar, "Weathering the Pandemic" she recently hosted with her students at Cal Poly Pomona. "Weathering the Pandemic" is a "support zoom-inar empowering landscape architecture students with strategies for the challenging current economic and environmental paradigms in ways that fortify their education, talents and skills. As some question the next semester and others prepare to enter the workforce upon graduation, students ask what might happen, and how to thrive in an uncertain future. The built environment reflects our priorities and values as humans, as practitioners, students and educators, and it has never been more important to renew our vows to shape environments for the public good, while advocating for the health and well-being of all."
BAC instructor Jackie Murphy teaches Environmental Health but when she's not teaching at the BAC, she works at a local health department in Massachusetts. Upon reflecting on her day-to-day, Murphy shares how the current pandemic has impacted her whole life.
"Our work, when we are not in a pandemic, includes inspecting houses and apartments to ensure they meet the Massachusetts minimum standards for human habitation, which probably sounds familiar to my Environmental Health students who just wrote some amazing persuasive papers citing this law, among lots of other tasks. Housing inspections make me think of DHH students the most; what would you think, seeing these places with so much potential for beauty but often stuck among the apathy? Now, in the context of a pandemic, there are even more intricate design and health questions posed to us: Can we hold a Town Meeting with 150 people and keep everyone safe? How can we hold a high school graduation? When can our library/senior center/youth center reopen, and what protections should be in place there? How come one grocery store has shields installed and another does not?" Murphy shares.
Murphy draws her students to consider the questions and concerns that COVID-19 sparks in regards to the ways in which they design for low-income, immigrant, or underserved communities.
"The stories which are most heart-wrenching, important, and relevant to budding designers who think about human health are coming from homes where immigrant families live in cohorts, including aunts, uncles, cousins, parents, children, and grandparents, often under the same roof either in one or adjoining apartments. Normally, assuming there is adequate square footage, ventilation, and health-promoting facilities, such as bathrooms and a functioning kitchen, these homes are filled with joy and loving support for each other through all of life's stages. They help the newest residents maintain rich cultural traditions and important cohesive communities they knew in their old homes while they start the next chapter of their lives in the United States.
However, now, they pose a significant threat to these tight knit and joyful communities. For families with this many people cohabitating, the required isolation and quarantine period can be long - how do they get nutritious food? Can we adequately separate the sick individuals from the healthy? What methods of communication are most impactful that do not simultaneously threaten health care workers? Where can we find translators at the late evening hours when first responders try to help? How do we keep new mothers and their newborns safe when the mother knows that others in her home have COVID-19? What design considerations can we put in place, and how can these be communicated most successfully?" Murphy questions.
The role of design in human health is vitally important, and the impact of COVID-19 further confirms that.
Date Posted
April 27, 2020
For More Info
Categories
NewsBAC in the News
Source
Ashley Abon