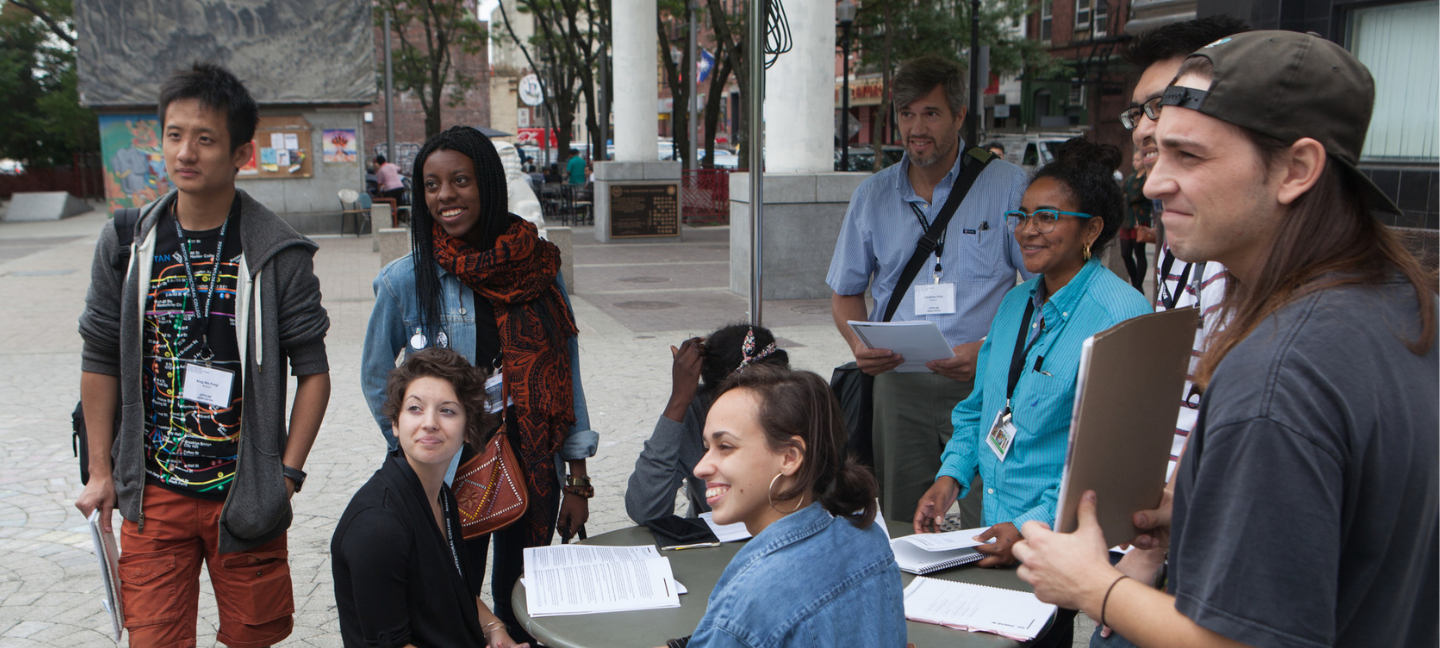 Pre-College CityLab Experience
Pre-College CityLab Experience
Welcome to The Boston Architectural College's Pre-College CityLab Intensive Experience (FND1006) - a four-day program designed to help students explore and understand the systems, structures, people, and places that make up our communities.
About CityLab
You will join an interdisciplinary team of approximately 10 pre-college and undergraduate design students to investigate how accessibility, inclusiveness, sustainability, and resiliency within the built environment impact our quality of life.
Using sketching, reflective journaling, photography, and team activities, you will analyze the built environment as well as explore concepts of design stewardship, place-making, and community engagement.
You will examine the built environment using CityLab's five lenses:
Health and Human Comfort
Environmental Systems
Open Space
Built Form
Social and Cultural Wellbeing
This Pre-College intensive experience yields two college credits and is offered onsite during the Fall semester and online during the Spring semester.
This unique opportunity fosters a strong sense of discovery and curiosity, while celebrating the uniqueness of your neighborhood and the greater community.
Who is Eligible?
Pre-College CityLab is a first-year undergraduate course open to high school juniors and seniors.
Interested in learning more and signing up? Email Pre-College Now!
Spring 2024 Course Information
FND1006 CityLab Intensive will run from January 25 – May 9. This is a 2 credit course. There will be five synchronous online meetings:
Friday, January 19, from 9AM-5PM EST
Saturday, January 20, from 9AM-5PM EST
Wednesday, January 24, from 5:30-7PM EST
Friday, January 26, from 9AM-5PM EST
Saturday, January 27, from 9AM-5PM EST
CityLab takes place synchronously in person over the following dates: 1/19, 1/20, 1/24, 1/26, and 1/27. Then students complete the course with a final project due in February.
Email PreCollege@the-bac.edu for registration and tuition information.
For questions about our programs or interest in becoming a partner: