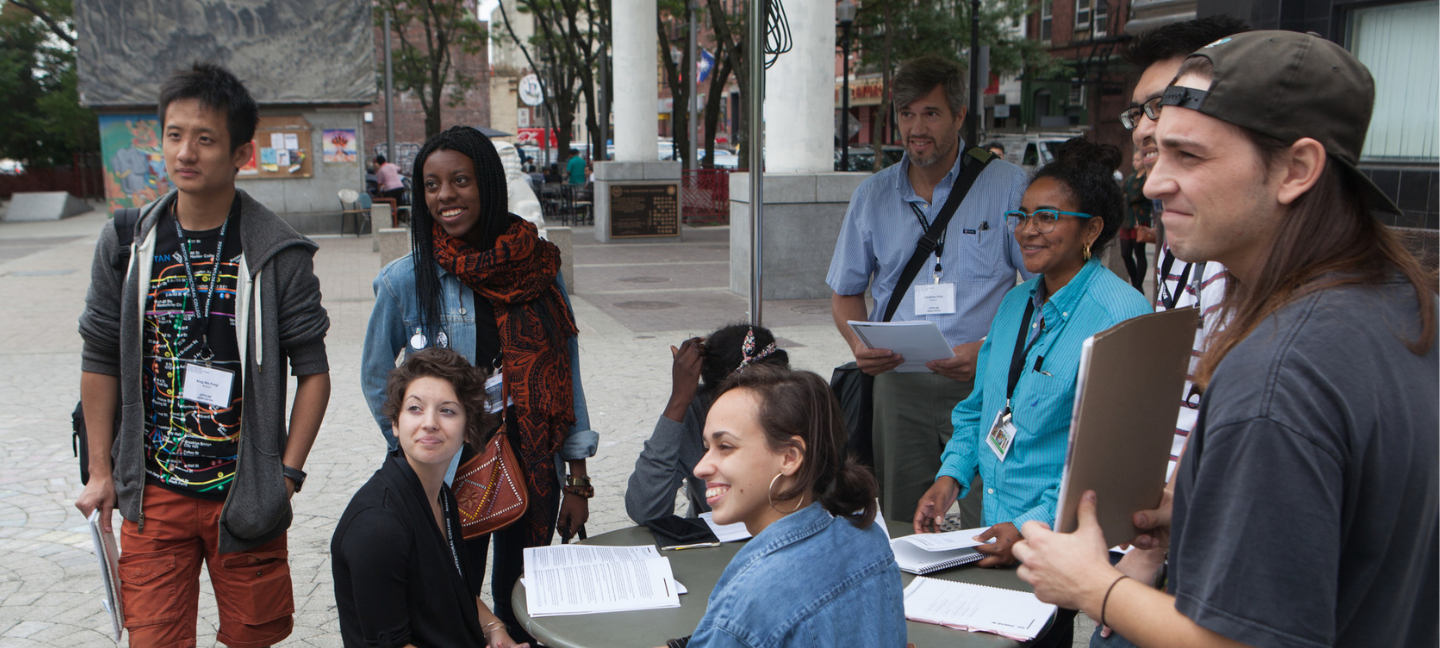 Pre-College CityLab Experience
Pre-College CityLab Experience
Welcome to The Boston Architectural College's Pre-College CityLab Intensive Experience - a four-day program designed to help students explore and understand the systems, structures, people, and places that make up our communities.
About CityLab
Led by experienced instructors, students join an interdisciplinary team of approximately 10 of their peers to investigate how accessibility, inclusiveness, sustainability, and resiliency within the built environment impact our quality of life.
Using sketching, reflective journaling, photography, and team activities, students engage in analyzing the built environment as well as exploring concepts of design stewardship, exploration, and community engagement.
Students will gain a deep appreciation for learning and collaborating outside of the classroom by focusing on CityLab's five key components:
Health and Human Comfort
Environmental Systems
Open Space
Built Form
Social + Cultural Wellbeing
This Pre-College CityLab intensive experience yields two college credits and is offered onsite during the Fall semester and online during the Spring semester.
This special opportunity fosters a strong sense of discovery and curiosity, while celebrating the uniqueness of our neighborhoods and the greater community.
Who is Eligible?
Pre-College CityLab is open to high school juniors and seniors.
Interested in learning more and signing up? Email Pre-College Now!
For questions about our programs or interest in becoming a partner: