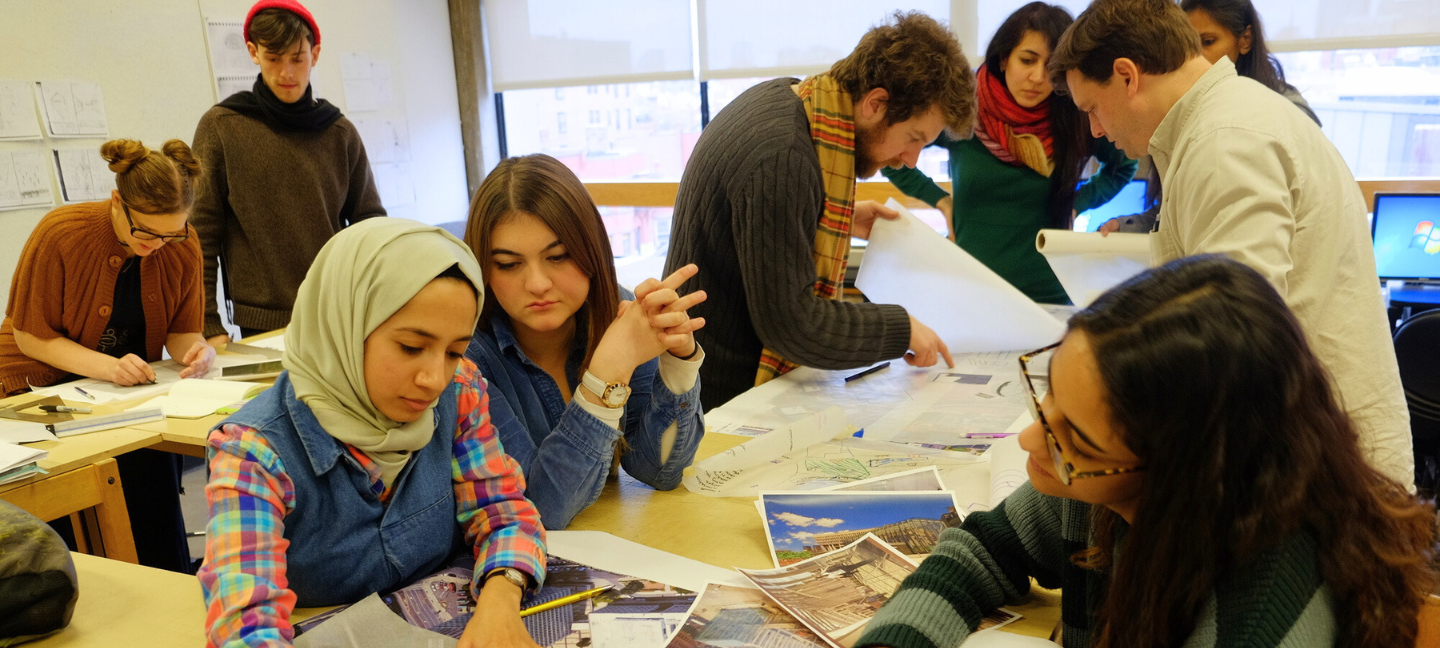 Pre-College Community Practice Experience
Pre-College Community Practice Experience
Welcome to The Boston Architectural College's Pre-College Community Practice course. Through this experience, students discover the vital role of design in the public realm.
About Community Practice
This course teaches students how to harness design-thinking as a tool for social change while working with community members to create impactful designs.
Students collaborate with peers in small teams to engage and design within local communities while learning how to effectively communicate complex information, foster shared goals, and consider the multiple meanings of community within the design process.
Students learn to define and identify key concepts related to community engagement as well as address issues related to social equity and cultural diversity; reflect on their work; and communicate design ideas with clarity and intention.
Pre-College Community Practice yields three college credits and is offered online during the Fall semester and onsite during the Spring semester.
Join the BAC's Pre-College Community Practice Experience and start using the power of design to shape the future of our communities!
Who is Eligible?
Pre-College Community Practice is open to high school juniors and seniors.
Interested in learning more and signing up? Email Pre-College Now!
For questions about our programs or interest in becoming a partner: