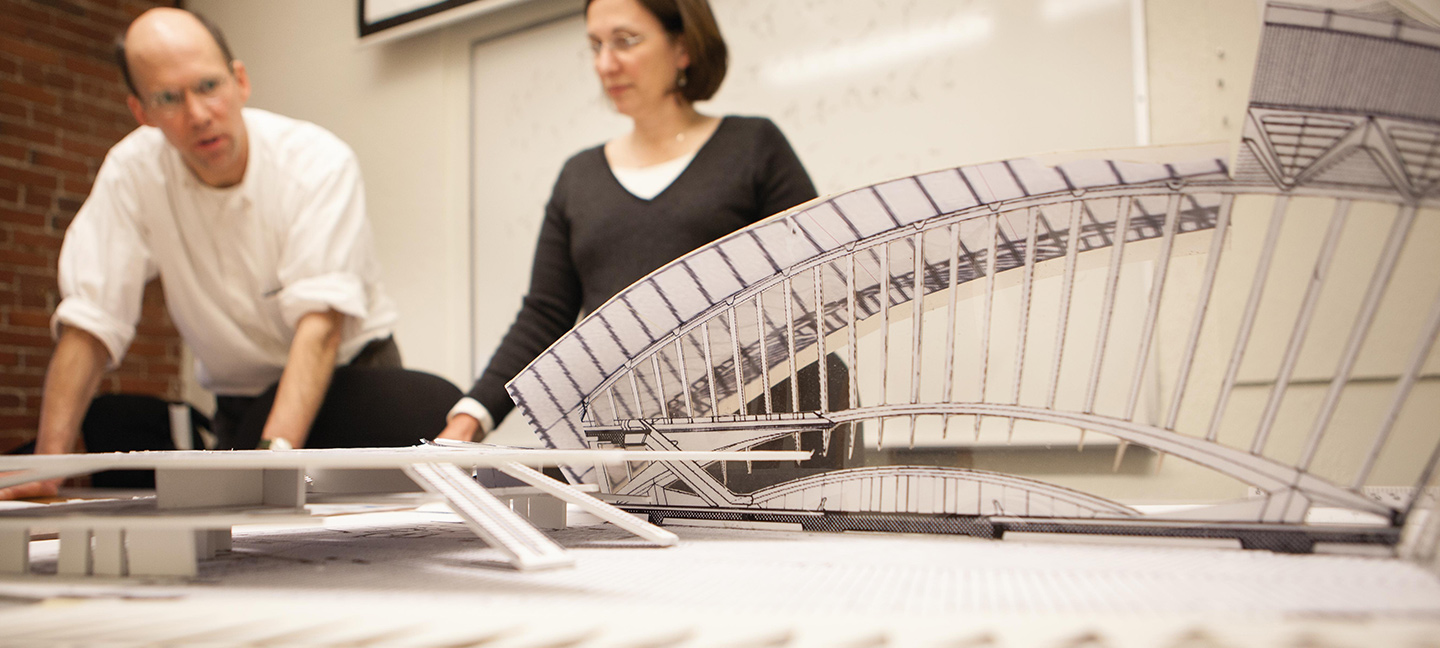 Master of Architecture Curriculum
Master of Architecture Curriculum
In the Master of Architecture program, you'll integrate active design practice with studying studio design, design media, and more as you grow and are mentored as a working design professional. During studio experiences, you'll create work that responds to social and spatial conditions, design buildings that matter and forge your design identity.
This interplay of education and practice provides you with a solid preparation for a career in design, a professional network, and the opportunity to meet the Architectural Experience Program (AXP) required to sit for licensure.
Curriculum
Semester 1
Semester 2
Semester 3
Summer
Semester 4
Semester 5
Semester 6
Semester 7
*Based on practice evaluation, students may be asked to complete two credits of an extended practice assessment to help them reflect on practice. This extended practice may consist of a Gateway project or a menu of offerings through the Practice Department.
Total Academic Credits: 90
Total Practice Hours: 3,000
Skill Level: 8
After Graduation
Throughout your degree, you'll build a substantial resume, including professional experience and a diverse portfolio. Most graduates are able to sit immediately for the national licensure examination. Master of Architecture graduates become architects, energy performance consultants, exhibit designers, and educators who work collaboratively to engage and transform communities.