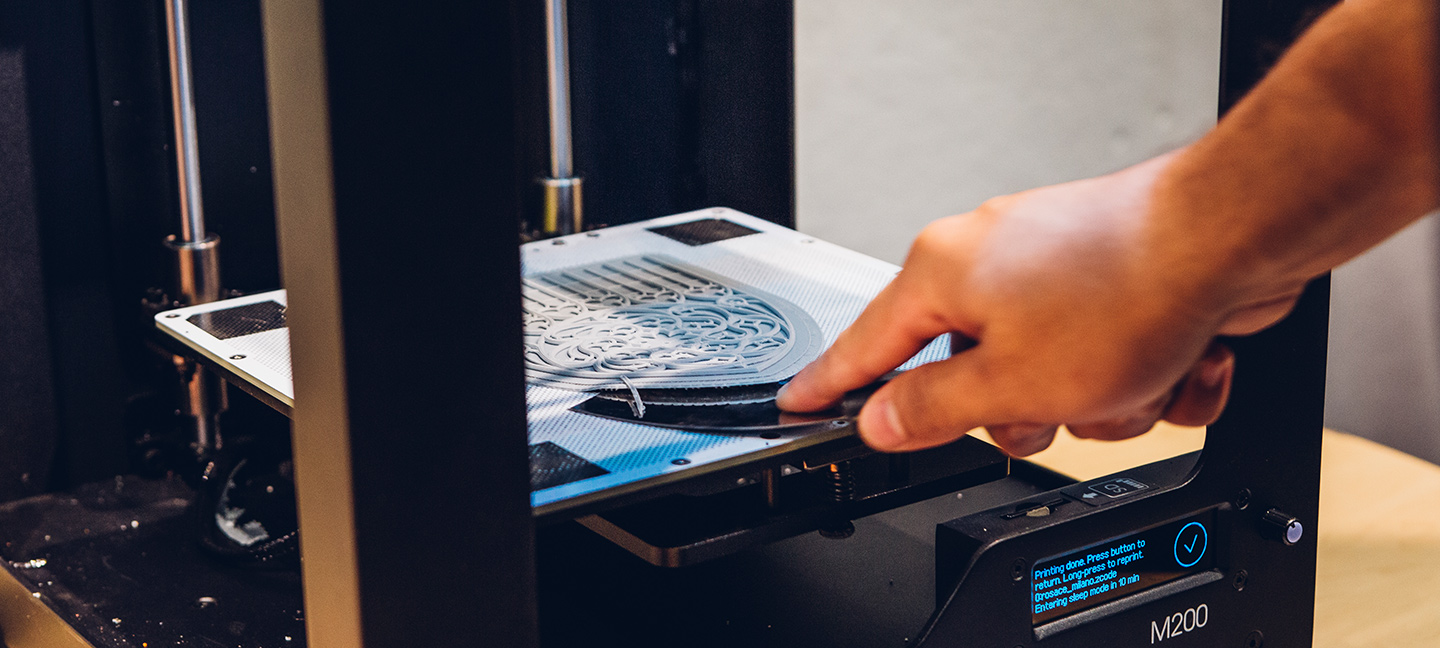 Digital Design and Visualization Certificate
Digital Design and Visualization Certificate
Digital technology and visual communication are integral components of design practices. The application of computer-based knowledge and digital skills in the design process range from designing the built environment we inhabit to the printed digital media that surrounds us. The Digital Design and Visualization Certificate allows students to build expertise in design technologies and learn skills relevant to the evolving trends of current-day design practices. Graduates of this certificate are equipped with the latest software applications and knowledge for use in the design technology work environment.
Eligibility
The Digital Design and Visualization Certificate offers both online and on campus courses and is open to anyone interested in digital design who wants to learn new skills or to build on their current knowledge. This certificate can be completed online - if you are interested in learning more about the online options please contact us at ce@the-bac.edu.
Requirements and Courses
The Digital Design and Visualization Certificate program requires the completion of four courses. Students can choose any four digital media courses or from one of the Certificate Track Options.
All Digital Design courses are 1.5 credits with the exception of DME2032 Autodesk Revit. This course is 3 credits and will satisfy one of the four program course requirements.
The Built Environment refers to any human created space that we inhabit; the industry is commonly referred to as AEC: Architecture (including Landscape and Interior), Engineering and Construction. In this industry, you'll primarily utilize Computer-Aided Drafting (CAD) and Building Information Modeling (BIM) software to communicate within the discipline.
Within this track, you'll begin with an introduction to the fundamental principles of CAD to develop familiarity with computational interfaces. Your remaining courses focus on developing a firm fluency in BIM utilizing the industry standard software Autodesk Revit, and Rhino.
Suggested Course Progression
DME2042 AutoCAD 1: 2D Drafting
DME2032 Autodesk Revit: 2D and 3D Representation
DME2034 Rhino 1: 3D Design
DME2063 Autodesk Revit I: Building Information Modeling
Related Jobs
Project Manager / Job Captain
Design Coordinator
BIM Director
BIM Consultant
BIM Engineer
With the rise of digital 3D modeling and rendering technology, skills in creating either hyper-realistic imagery or hyper-efficient visualizations are in demand in many industries.
In this track, you'll focus on the creation of visual content, learning how to create models and visualizations applicable to various fields such as renderings of proposed built environments, marketing imagery for consumer products, visualization for game designs, or visual content for medical industries.
Suggested Course Progression
DME2034 Rhino 1: 3D Design
DME2046 3D Studio Max 1: Modeling and Rendering
DME2047 3D Studio Max 2: Rendering and Animation
DME2037 Rendering in V-Ray
Related Jobs
3D Visualization Specialist
3D Artist Product Visualization
3D Medical Animator
An important goal of visual communication and the use of visual graphics is to convey complex information both efficiently and in an aesthetically pleasing way—skills that are becoming ubiquitously sought after.
In this track, you'll learn the fundamental tools for manipulating imagery in addition to the diagrammatic and graphics strategies for communicating various types of information.
Suggested Course Progression
DME2022 Photoshop: Digital Imaging, Editing I
DME2073 Visual Communication
DME2017 Illustration: Information Graphics
DME2021 Digital Portfolio
Related Jobs
Visual Graphics & Communication Specialist
Design Professional (all industries)
Visual Designer
To design physical objects at any scale, you need to be able to use digital technology to understand physical forms and materials and digital fabrication tools with efficiency and speed.
In this track, you'll learn how to utilize 3D modeling software and various fabrication techniques; including, traditional analog machining, Laser Cutting, 3D printing, and CNC Routing, to independently craft physical objects—highly valued skills in the industries of AEC (Architecture Engineering and Construction), industrial design, and industrial or design fabrication.
Suggested Course Progression
DME2034 Rhino 1: 3D Design
DME2035 Rhino 2: Digital Design and Fabrication
DME2055 Algorithmic Design - Grasshopper
DME2028 Digital Fabrication and Model Making
Related Jobs
Fabrication Technician
Digital Fabrication Specialist
Fabrication (CNC, Laser Cutter) Programmer
Industrial / Product Designer