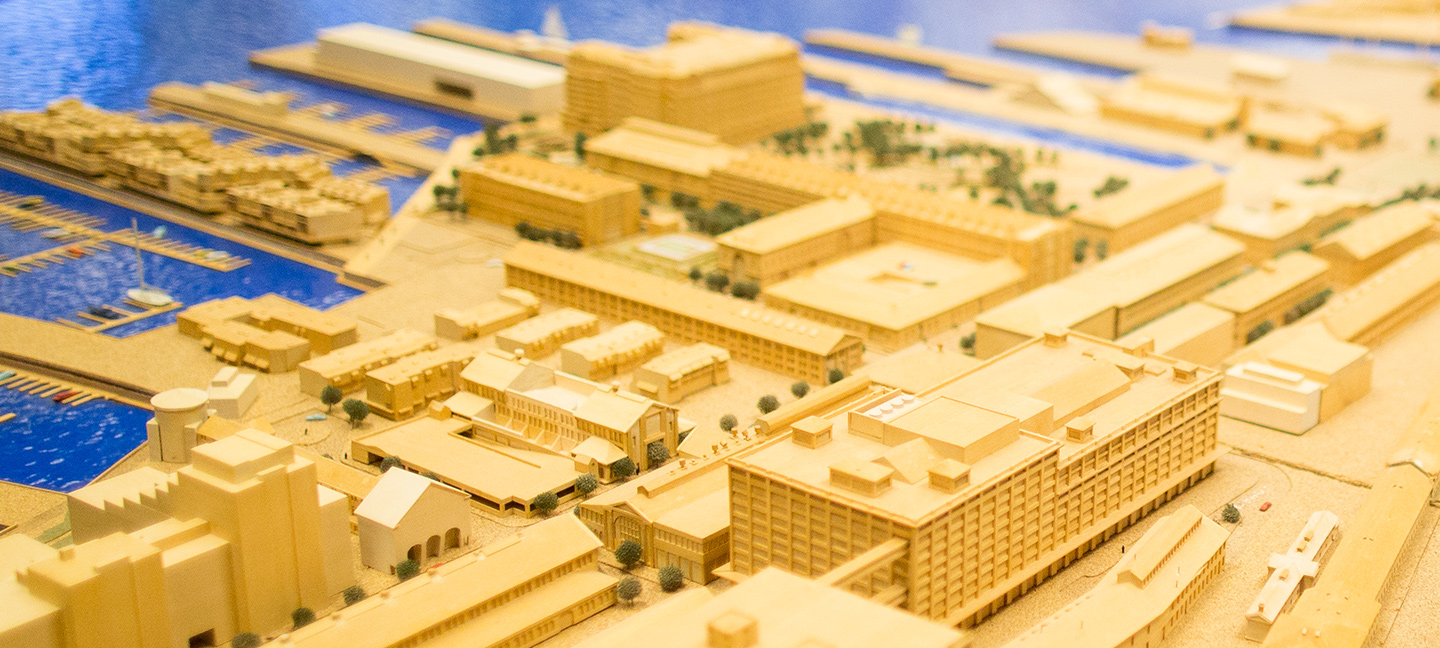 Real Estate Development Certificate
Real Estate Development Certificate
Real estate developers apply the principles of planning and design to create new projects in a variety of market sectors. This challenging field requires the developer to identify opportunities, analyze project financial feasibility, and implement projects from design through occupancy. The Real Estate Development Certificate introduces students to the fundamental concepts and skills needed to participate in this field. Students may also select courses in historic preservation, sustainable design or community development to focus their studies and be more knowledgeable in specific real estate markets.
Eligibility
The Real Estate Development Certificate offers on campus courses and is open to anyone interested in real estate development. Students can choose from a mix of onsite and online classes to complete the certificate. An undergraduate degree is recommended, but not required for enrollment in this certificate program. Courses in this program are taught at the graduate-level.
With this certificate, you can learn to become a real estate developer who can apply the principles of planning and design to create new projects in a variety of market sectors.
Requirements and Courses
The Real Estate Development Certificate program requires the completion of 9 credits—4.5 credits of required courses and 4.5 credits of elective courses. It is highly recommended that you begin with one or both of the required courses before moving on to the elective courses.

You'll take the same courses as students in the Master of Design Studies in Real Estate Development.
Courses are offered in the fall and spring semesters. See what Continuing Education Courses are coming up soon.

Required Course | 4.5 Credits:
REA3012 Land Use Planning, Zoning, and Regulatory, 1.5 credits**
Real estate development occurs within a complex framework of planning, legal and policy regulations. A development proposal must demonstrate compliance with a community's comprehensive plan, zoning ordinance, subdivision regulations, and other policies. A local, state, or federal government may require compliance with real estate law environmental regulations on each level. Knowledge of the integration of development with public infrastructure, such as transportation or utilities, as well as a working understanding of community outreach and the public approvals process is necessary for the success of any development project. This course offers an overview, readings, discussions, and applied exercises that address the planning, policy, law and regulatory influences on real estate development.

REA3013 Real Estate Finance, 3 credits**
This course is designed to provide real estate professionals with the critical tools of real estate finance. Students learn and use pro forma analysis along with assessment of sources of debt, market revenue assumptions, cost of construction, operating costs and other critical financial components. Topics will also include leasing and property income streams, equity valuation, tax analysis, the financial structuring of real property ownership and discounted cash flow and internal rate of return analysis. There will also be a focuses on developing an understanding of the economic factors that shape and influence the markets for real property. This includes an analysis of housing as well as commercial real estate, and covers demographic analysis, regional growth, construction cycles, and urban land markets. This will be supported by exercises and modeling techniques for measuring and predicting property demand, supply, vacancy and prices.

**Highly Recommended as first course(s).

Elective Courses | 4.5 Credits:
How to Enroll in a Certificate Program
To enroll in a BAC Certificate Program, submit the following application materials to the Registrar's office and then register for courses during an open registration period:
$50 non-refundable application fee
Optional: Official undergraduate transcript*
*An undergraduate degree is recommended for the Sustainable Design Certificate, the Real Estate Development Certificate, and the Historic Preservation Certificate. Courses in these certificate programs are taught at the graduate level.
Certificate students must begin academic coursework in the program within two academic semesters of submitting the application materials.