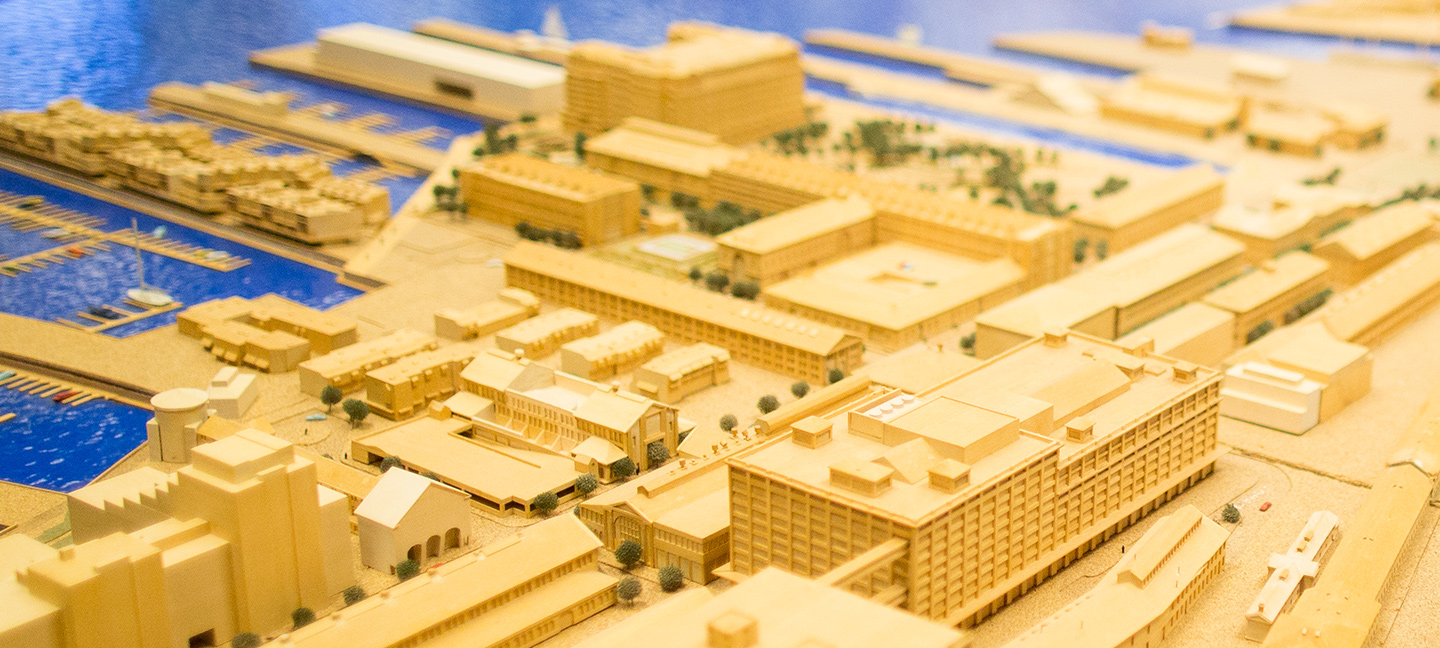 Real Estate Development Certificate
Real Estate Development Certificate
Real estate developers apply the principles of planning and design to create new projects in a variety of market sectors. This challenging field requires the developer to identify opportunities, analyze project financial feasibility, and implement projects from design through occupancy. The Real Estate Development Certificate introduces students to the fundamental concepts and skills needed to participate in this field. Students may also select courses in historic preservation, sustainable design or community development to focus their studies and be more knowledgeable in specific real estate markets.
Eligibility
The Real Estate Development Certificate offers on campus courses and is open to anyone interested in real estate development. Students can choose from a mix of onsite and online classes to complete the certificate. An undergraduate degree is recommended, but not required for enrollment in this certificate program. Courses in this program are taught at the graduate-level.
With this certificate, you can learn to become a real estate developer who can apply the principles of planning and design to create new projects in a variety of market sectors.
Requirements and Courses
REA3012 Land Use Planning, Zoning and Regulatory**, 1.5 credits
REA3013 Real Estate Finance**, 3 credits
**Highly recommended as first course(s).
REA3011 Introduction to Real Estate Development, 1.5 credits
REA3014 Real Estate Technologies, 1.5 credits
REA3015 Leadership and Entrepreneurism, 3 credits
REA3016 Real Estate Development Studio, 3 credits
REA3019 Introduction to Community Development, 1.5 credits
DME2073 Visual Communication, 1.5 credits
HSP3001 Historic Preservation Philosophy and Practice, 3 credits
HSP3015 Historic Preservation Law and Planning, 3 credits
HSP2017 Adaptive Reuse and the Real Estate Development Process, 1.5 credits
HSP2010 Cultural Heritage Tourism and Placemaking, 1.5 credits
SUS2013 Multiple Urbanisms: Divergence or Synergy, 1.5 credits
SUS2014 Sustainable Design and Preservation, 1.5 credits
SUS2025 Greening Existing Buildings, 1.5 credits
SUS2026 Greening the City, 1.5 credits
SUS2029 Green Practice: Energy and Air Quality Principles, 1.5 credits
SUS2030 Materials, Resources, and Indoor Environmental Quality, 1.5 credits
SUS2035 Sustainable Communities: Land Use, Transportation, and Planning, 1.5 credits
Courses are offered in the fall and spring semesters. See what Continuing Education Courses are coming up soon.