Cascieri Lecture 31: Gilda A. Barabino
(Re)Design: A Vision for the Future
---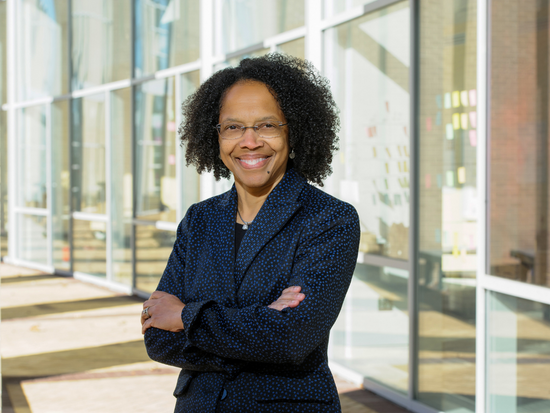 Date
April 20, 2023
Time
6:00 p.m.
Location
Cascieri Hall
For More Info
Cost
FREE
Categories
Events Lecture Cascieri Lecture
Join us in person or on Zoom
Meeting ID: 926 8566 5820
Meeting Passcode: 317405
Join us for the 31st Cascieri Lecture in person in Cascieri Hall or on Zoom.
Gilda A. Barabino is the second president of Olin College of Engineering. She is leading the college into its next chapter as it continues its mission to transform engineering education around the world.
A chemical engineer by training, with broad interests in global health and interdisciplinary research and education, Dr. Barabino has pioneered new engineering approaches to problems in medicine. She is a passionate advocate for health equity and leads national efforts to engage engineers in the development of solutions to health disparities.
In recognition of her outstanding professional achievement, Dr. Barabino has received many of the highest honors in academia. In 2021, she was elected to the American Academy of Arts and Sciences. She is also an elected member of the National Academy of Engineering and the National Academy of Medicine.
Dr. Barabino leads on a global stage. She is the president of the American Association for the Advancement of Science (AAAS), the world's largest interdisciplinary scientific society.
Date
April 20, 2023
Time
6:00 p.m.
Location
Cascieri Hall
For More Info
Cost
FREE
Categories
Events Lecture Cascieri Lecture
Join us in person or on Zoom
Meeting ID: 926 8566 5820
Meeting Passcode: 317405