Judy Nitsch Makes Additional Six Figure Gift to The Boston Architectural College
Making it the Largest Legacy Agreement in the College's History
---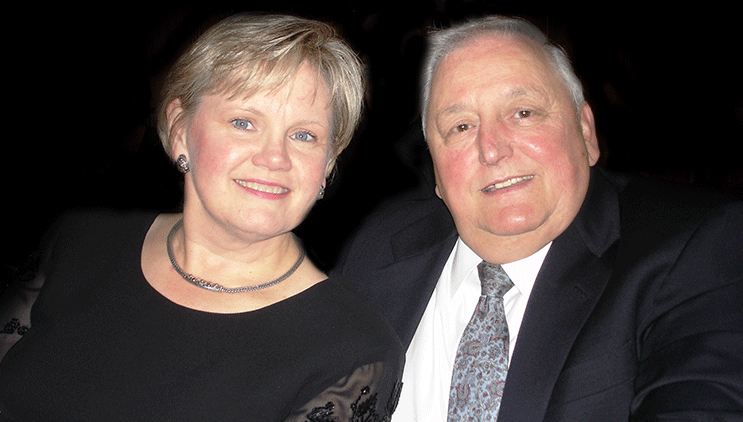 Date Posted
October 31, 2022
For More Info
Categories
NewsAnnouncementPresident's Blog
Source
I am thrilled and deeply grateful to announce that the Chair of the Board of Trustees, Judy Nitsch has made an additional six figure gift to The Boston Architectural College (BAC) on top of her previous historic bequest in honor of her late husband and BAC alumnus, James "Tony" Magliozzi, B.Arch '62.
It is important for me to note that this generous gift augments The James A. Magliozzi, R.A. and Judith Nitsch, P.E. Endowed Fund—along with being the most extensive legacy agreement in our College's history.
This Endowed Fund will have a direct impact on the future of the College by driving innovation and positively transforming our campus—key components of the BAC to the Future strategic plan, and ensuring its success. Specifically, this significant donation will accelerate the College's plan to strengthen its global infrastructure as identified within our emerging Mixed Reality Master Plan.
Substantial gifts such as this bequest directly impact our ability to expand the BAC's capacity to serve our local, national, and global communities in alignment with its critical mission—through exceptional learning experiences for all students—in-person, online, and beyond.
Judy's clear commitment with this additional donation provides a decisive boost to the strategic plan's implementation, and our ability to steward the College in a positive arc of growth now, and for future generations of designers.
In Judy's words, "Carrying on Tony's legacy is a testament to the critical role the BAC plays—providing access to a design education by opening doors to learning that may have otherwise remained closed. I am confident my support will steward the immense ingenuity the BAC is advancing through President Daas' strong leadership. I hope others will feel empowered to give back too—whether through time, money, or mentoring—creating new paths of opportunities for others around the globe. For me, what began as a way to honor my late husband has evolved into a personal connection as part of the global BAC community."
Please join me in thanking and sharing our appreciation for such an amazing endowment from our Board Chair Judy Nitsch—who continues to sustain Tony's legacy through her dedication, passion, and loyal support of the BAC, and its diverse global community.
Sincerely,
Dr. Mahesh Daas
President and ACSA Distinguished Professor
Date Posted
October 31, 2022
For More Info
Categories
NewsAnnouncementPresident's Blog
Source