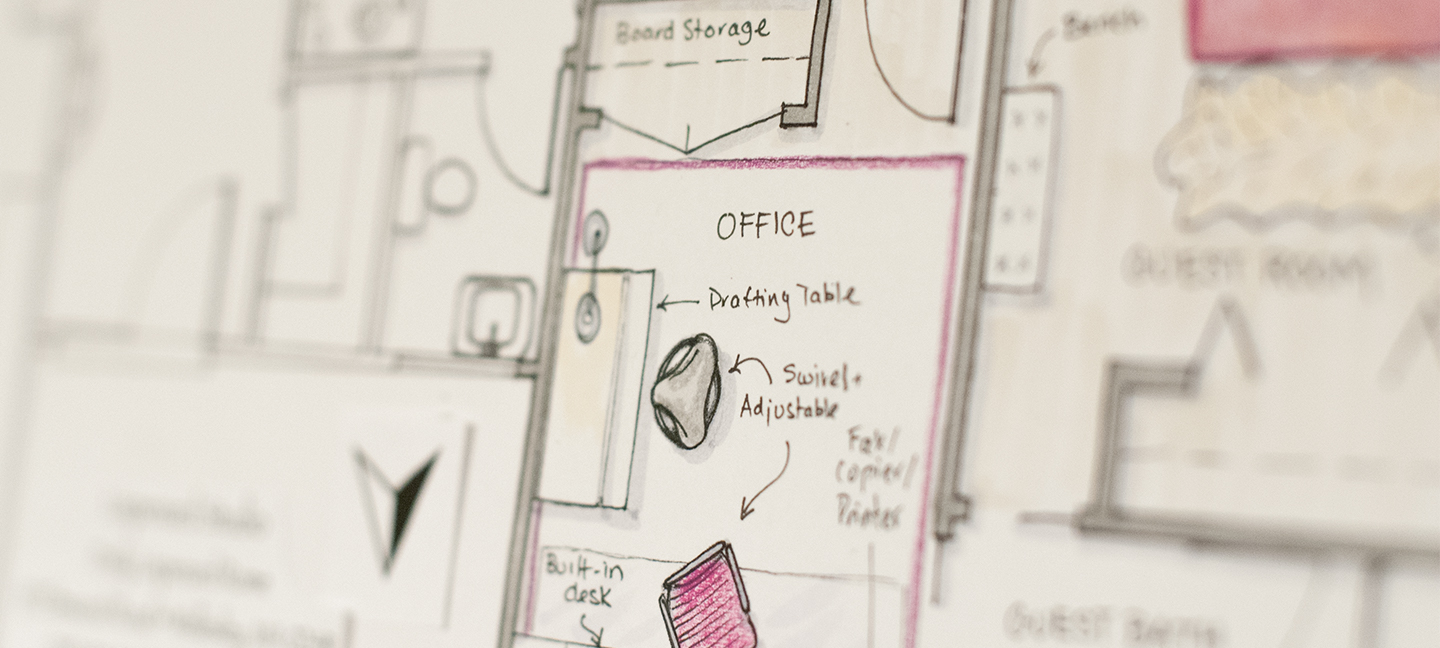 Master of Interior Architecture
Master of Interior Architecture
In the Master of Interior Architecture program, you'll study a wide range of curricular areas, including studio design, design media, history and theory, and more. For a full-time student, the program can be completed in 6 semesters.
Curriculum
Segment I: Foundation
You'll develop visual design skills and acquire an understanding of basic design principles by working in a studio environment and progressing from an interdisciplinary foundation studio to interior architecture-focused projects. By the third semester, you'll be working in the interior architecture industry and accumulating Practice skills. Your work in Segment I culminates in a portfolio submitted to the faculty.
Courses:
Program prerequisite: College Algebra and Trigonometry
Semester 1
Semester 2
Segment II: Integration
You'll apply theoretical and contextual learning in advanced studios in interior architecture. You'll build your knowledge of sustainable design, building systems, lighting, and furniture through coursework, Practice, and studio work. You'll submit your portfolio to the faculty at the conclusion of Segment II.
Semester 3
HTC History and Theory Elective
Semester 4
Advanced Interdisciplinary Studio OR Advanced Open Studio
HTC History and Theory Elective
Segment III: Synthesis
You'll complete a guided, independent, two-semester thesis: a comprehensive project demonstrating your understanding and application of the interior architecture body of knowledge.
Semester 5
Semester 6
Interior Architecture Elective
Total Academic Credits: 84
Total Practice Hours: 900
Skill Level: 6